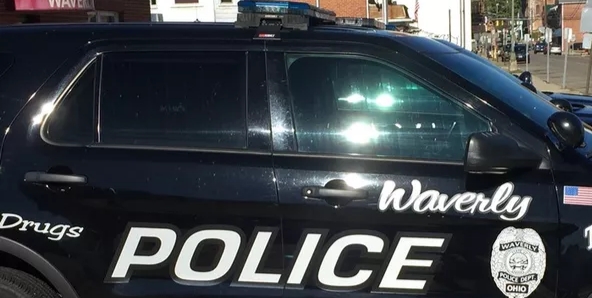 Waverly OH- The Waverly Police Dept reports: On Friday, November 15, 2019 at or about 1700 hrs, The Waverly Police Department received a report of an armed robbery at the Ohio Valley Bank.
Within minutes of officers responding, a male subject was taken into custody without further incident. Officers were able to recover multiple key pieces of evidence from the scene. No injuries were reported at the scene by Ohio Valley Bank staff.
The details of this incident are not currently available as the investigation is ongoing.