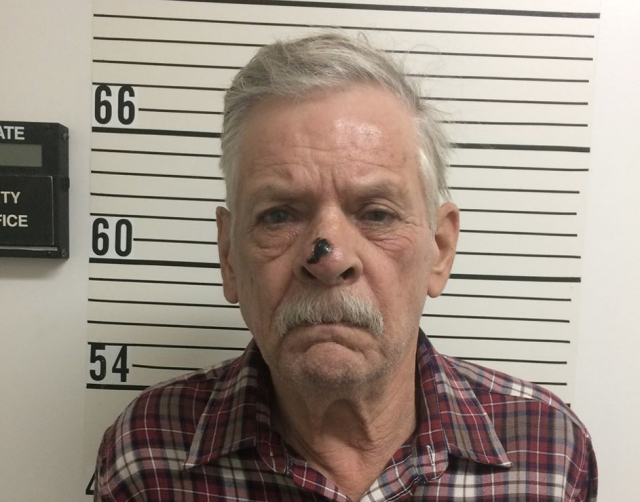 McArthur – On November 14, 2019 at approximately 2300 hours a white male person entered the Bud's One Stop convenience store at 101 West Main Street McArthur, OH. The male pulled out a knife and told the cashier to give him money from the cash register. The clerk was able to call 911 and not give the man any money. The man then fled the store.
Officers from the McArthur Police Department arrived on the scene as well as deputies from the Vinton County Sheriff's Office and a search for the man was conducted but he was not located at that time.
As part of the investigation, photos of the man from the surveillance footage were uploaded to the McArthur Police Department Facebook page. On November 15, 2019 officers investigated an anonymous tip from the Facebook page which led to a home just outside of the village and a man by the name of Michael Nice age 67. A search warrant was served at Mr. Nice's residence and he was taken into custody and transported to
the South East Ohio Regional Jail on charges of Aggravated Robbery, Aggravated Menacing, and Attempted Theft.
The case will be reviewed by the Vinton County Prosecutor's Office. Chief Kight would like to thank the Vinton County Sheriff's Office for their assistance with the investigation and to all the citizens that responded with information regarding the identity of the suspect