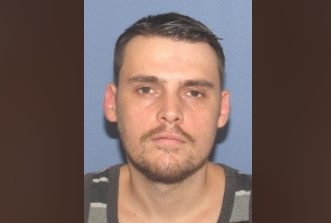 PIKE – A man has a warrant for his arrest and a woman has been taken to the hospital after Sheriff deputies found her covered in blood with knife wounds.



According to Sheriff reports that on Thursday October 15th at 6:28am, deputies were dispatched to 803 Pinehurst Blvd in reference to an active stabbing. Upon arrival Deputy Carver and Deputy McKenzie located Jennifer Hall, age 38 sitting in apartment number 803 with numerous knife wounds on her neck, face, back and hand. Hall was transported to Adena-Pike Hospital and later transferred to OSU Medical Center in Columbus.



The alleged assailant, Justin Tyrone Mitchell , age 37 of 483 Al Leeth Road, Waverly, was reported to have left the scene in a white four door Buick. Mitchell's address along with other places were checked but he was not located. A warrant for felonious assault was obtained by Major Roe and Mitchell is being sought at this time.
Anyone with any information on Mitchell's whereabouts is asked to contact the Sheriff's Office at 740.947.2111. A case is being prepared for Mitchell for the next term of the Pike County Grand Jury for felonious assault as well as additional charges.