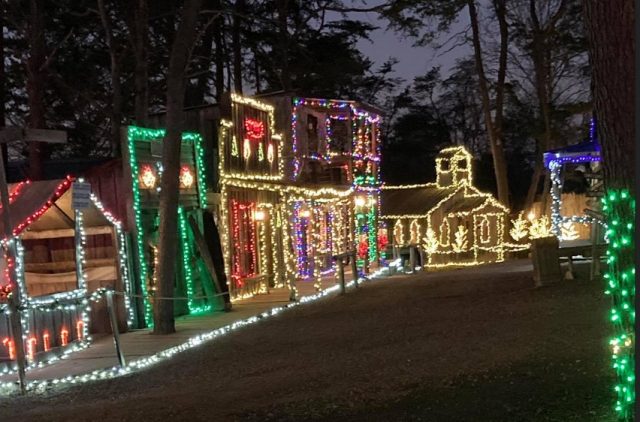 SOUTHERN OHIO – Dogwood pass is a replica of an old was town set in the hills of Southern Ohio, in the summer it acts as an authentic living history town that has been used in many Wild west festivals and movie creations. In the winter the town is transformed into a winter wonderland and tonight they will offer Santa.
The town offers so many historical great looks like a Saloon, Jail, Mercantile, Bunk House, Bath House, Bank, Freight Office, Livery Stable, Undertaker, Old Time Photography, Gem Mining Sluice, Half Pint Shooting Gallery, Doc's office, Cigar Shop, Gold Mining Camp, 1800's cabins, Bakery, Church, Dress Shop, Barber Shop, Cavalry Office, and a Souvenir Shop.
In the winter the actors who play wild west suit up into grinch and Santa shows for kids and adults to enjoy. Cost is 10 dollars for general admission and kids 7 and under are free, cash only. The shows will be at 7 and 8:30 pm. Located in Beaver Ohio at 722 Adams Rd.
Website is here: http://dogwood-pass.com/?fbclid=IwAR0YCvrbbwOzRx6JBDEqJeLTpEMjHNQNicv7_MJ2hAVQv9DMt7Tj5GENkPg