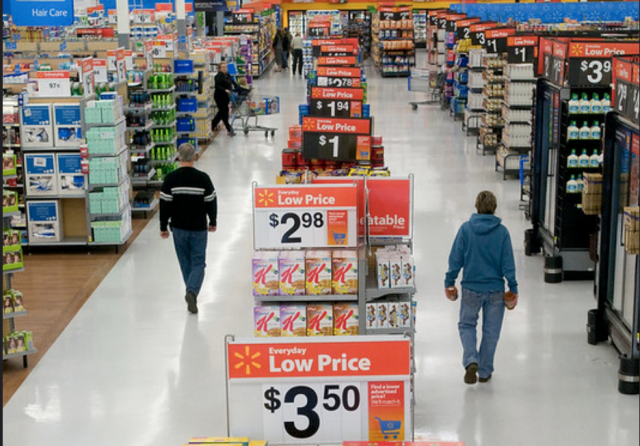 OHIO – Thanksgiving is one of the biggest holidays of the year, for many people, it's about time to relax watch football, enjoy family, friends, and shopping. But this year is different from the pandemic and many stores are offering sales online, some stores that were open are closed this year for Thanksgiving.
Last year more and more retail stores are opening on this day offering pre-black Friday shopping specials and reasons to shop, this year is different.
McDonald's in Circleville says that they will be open for the Holiday for morning hours and then close for the rest of the day.
Walmart one of the traditional hot spots for holiday shopping will not be open on Thanksgiving this year in a press release, Walmart CEO John Furner said, "Throughout the pandemic, our associates have been nothing short of heroic in how they have stepped up to serve our customers and their communities. Sam Walton said, 'Our people make the difference,' and that's never been more true than it is right now," said Dacona Smith, executive vice president and chief operating officer for Walmart U.S. "Closing our stores on Thanksgiving Day is one way we're saying 'thank you' to our teams for their dedication and hard work this year. We hope everyone will take the opportunity to be with their loved ones during what's always a special time."
Stores will operate regular posted hours on Wednesday, Nov. 24. Information about store hours for Friday, Nov. 26, will be announced at a later date.
Here is a list of the stores in the Central Ohio area that are open for the holidays.
· Big Lots
· CVS
· Dollar General
· Family Dollar
· Five Below
· Kroger
· Michaels
· Old Navy
· Rite Aid
· Walgreens
· Whole Foods Market
Stores that are closed
· Aldi
· Ashley Furniture
· Barnes & Noble
· Bath & Body Works
· Bed, Bath and Beyond
· Best Buy
· BJ's Wholesale Club
· Burlington Coat Factory
· Calvin Klein
· Century 21
· Costco
· Dick's Sporting Goods
· Forever 21
· Home Depot
· HomeGoods
· Homesense
· JC Penney
· Kohl's
· Macy's
· Marshalls
· Petco
· PetSmart
· Target
· TJ Maxx
· T-Mobile
· Trader Joe's
· Walmart
Do you agree or disagree that stores are open and requiring people to work this important holiday.