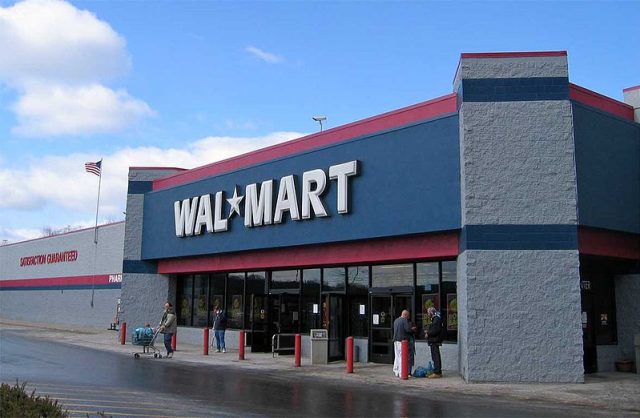 US – Walmart says it will change how it holds its Black Friday deals this year due to COVID-19 pandemic.
"Over the past six months, our customers have been shopping differently, and we expect that will continue into the most important shopping season of the year – the holidays," Scott McCall, executive vice president and chief merchandising officer for Walmart U.S., said. "We've heard from our customers that many plan on starting their holiday shopping well before Black Friday and that they're looking for gifts that fit their current lifestyle. So, we've adjusted our strategy to adapt to these new shopping preferences – we're offering more of what they want now, earlier than ever, and all at the best prices."
And, for customers wanting the best savings of the season earlier than ever, Walmart is promising an all-new Black Friday experience. The retailer will spread traditional Black Friday savings throughout the season and will have more deals available online. More details will be shared soon.
A Safe Shopping Experience
The health and safety of its customers and associates is Walmart's top priority. Over the past six months, the retailer has taken many steps to help ensure a safe in-store shopping experience for both its customers and associates, which will continue through the holiday season, including:
Reduced Store Hours: Walmart stores, Supercenters and Neighborhood Markets will continue to be closed to customers overnight to give associates extra time to clean and sanitize stores and stock shelves.
Required Face Coverings: Associates and customers will continue to be required to wear masks or other face coverings while in Walmart stores.
Sneeze Guards: Plastic barriers will remain in Walmart pharmacies, at checkouts and at other points of sale to distance customers and associates.
Traffic Management: To manage customer flow and traffic, Walmart has vestibules divided into separate entrances and exits, social distancing floor decals and airs overhead announcements urging proper hygiene and the need to socially distance.
The retailer also offers several convenient, easy ways for customers to safely find all of the gifts on their list, whether they prefer to shop in-store or on Walmart.com, including:
Contactless pickup and delivery services such as:
Pickup and Delivery on more than 160,000 items that can be picked up or delivered as soon as the same day
Express Delivery on a wide assortment of items delivered within two hours, pending eligibility and customer location
Free NextDay or Free Two-Day Shipping on online orders over $35, pending eligibility and customer location
Contactless payment in stores: Customers can pay in a Walmart store contact-free on any register when using Walmart Pay via the Walmart app.
Walmart+ benefits: Customers can also sign up for a Walmart+ membership for $98 a year. With the membership, they'll receive unlimited free delivery from stores (including on gifts, like electronics and toys), fuel discounts and access to tools, like Scan & Go that let customers scan their items as they shop and pay using Walmart Pay for a quick, easy, touch-free payment experience.