CIRCLEVILLE – Circleville City Schools have cancelled Friday nights football game less than 24 hours before the match up due to caution of COVID-19.
According to Circleville High School, "out of an abundance of caution, the district has made the difficult but necessary decision to cancel the teams's September 25th match-up against Teays Valley in consultation with the Pickaway health department."
Circleville High School athletics says that they will postpone any football related activities due to a recent scrimmage/contest where the team interacted with a positive case of COVID-19.
According the Circleville High School there are NO active cases within the Circleville High School football team at this time but are cancelling out of caution for everyone.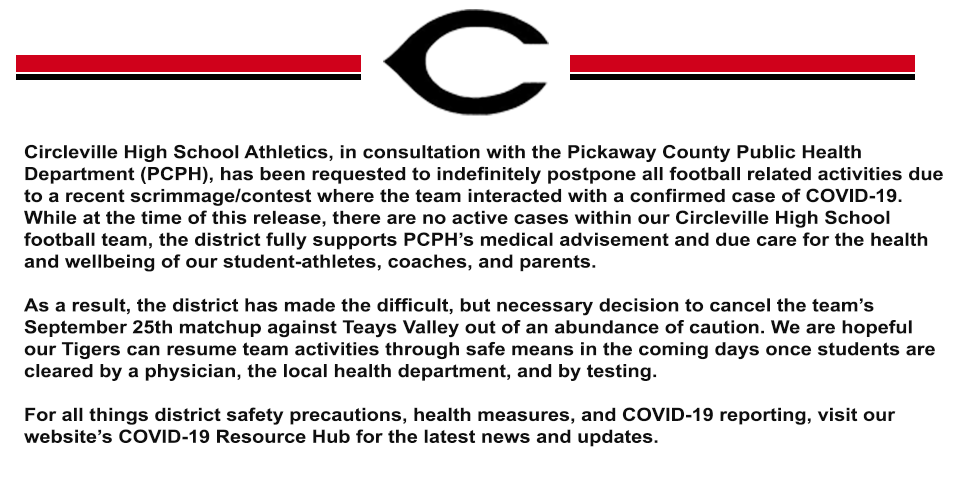 circleville
Teays Valley says they are working to find another match up currently