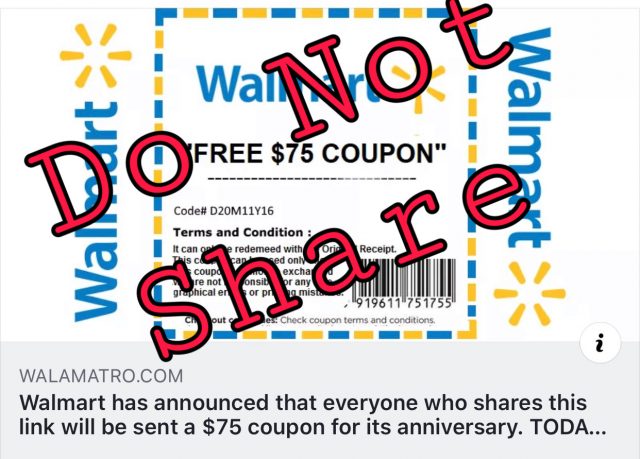 USA – As holiday shoppers are flocking to stores and internet for the best deals another coupon scam is targeting Wal-mart customers on social media.
The coupon offers a 75 dollar coupon for the the 57th anniversary of Wal-mart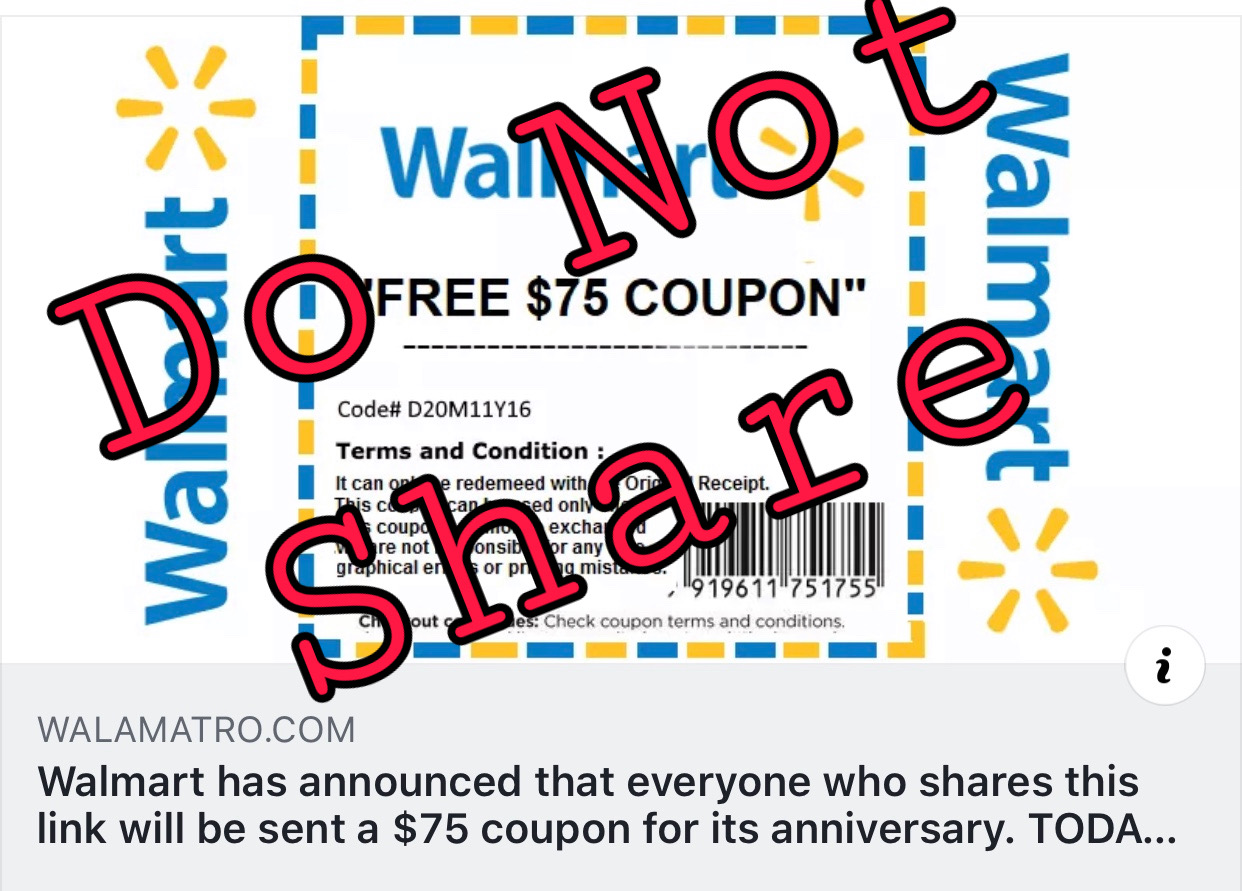 These types of viral coupon scams usually involve websites and social media pages set up to mimic legitimate companies. Usually users who respond to those fake offers are required to answer questions in order to steal information from the victim, they also require you to share the scam on social media in order to find even more victims.
Several other like coupons have been shared over social media in the last few months One Kohl's and Costco. Heres the story on that:http://www.sciotopost.com/warning-kohls-anniversary-coupon-circulating-facebook-scam/