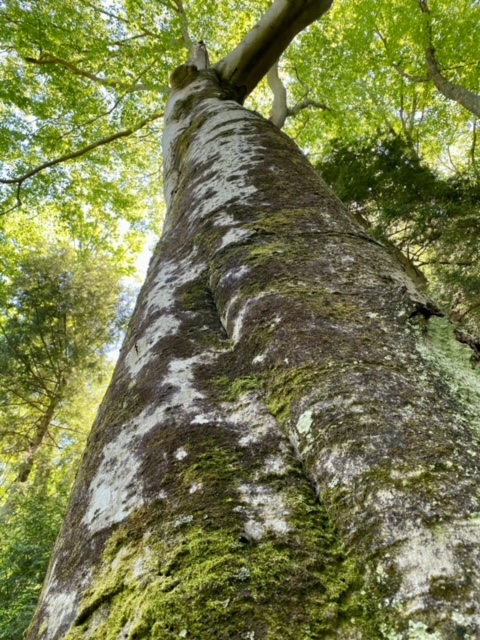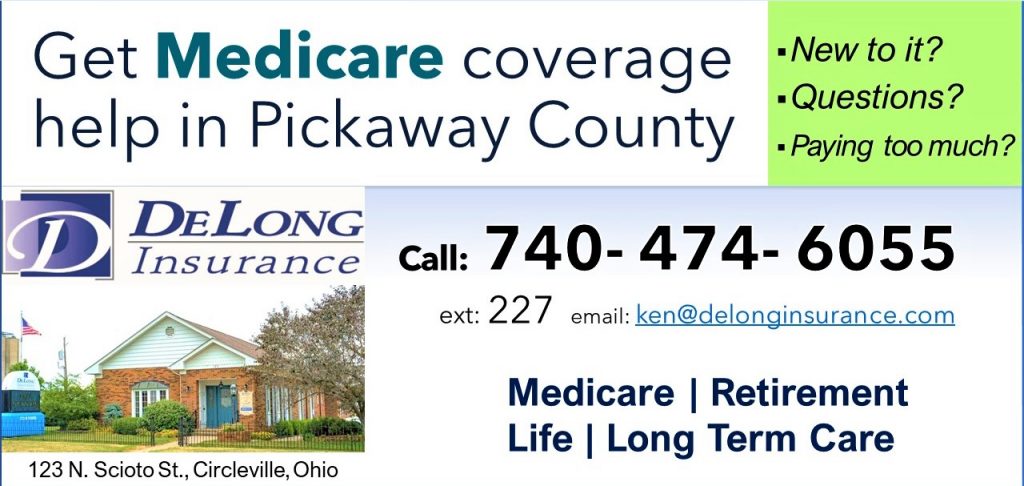 Logan County — I like to "collect" old-growth forests – to visit and photograph what used to be called "virgin forests."
These are woods that have somehow never been cleared, and still have the natural growth of centuries – from this year's seedlings to six foot-plus-diameter trunks hundreds of years old. They are a tiny percentage of the forests in Ohio, most of which have regrown at least once.
The Appalachia Ohio Alliance is a land conservancy that maintains the Mercer Old Growth Forest Preserve between Logan and Lancaster: "Mercer Woods is home to the largest trees and the most impressive old growth forest found on any of AOA's many preserves. The highlight is a couple of nearly 5-foot diameter oaks."
Steve Fleegal, the director of the Appalachia Ohio Alliance, spoke to the Chillicothe-Ross League of Women Voters in April to help commemorate Earth Day. He explained that the 21-year-old land conservancy buys properties in the Scioto and Hocking watersheds to protect habitat and clean water – especially for migrating bird flyways, especially around urbanizing central Ohio.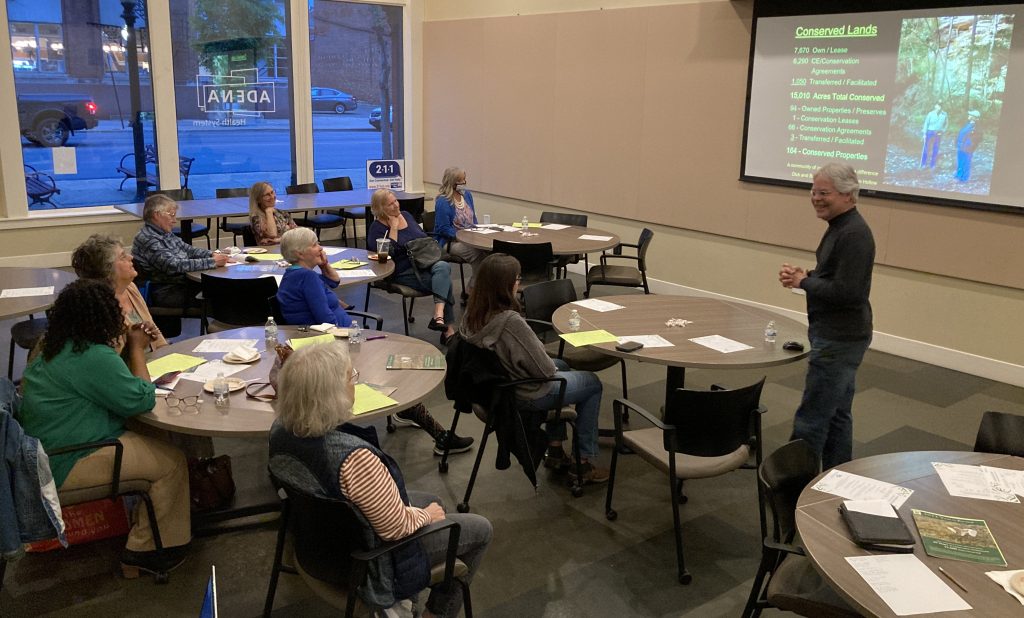 They also save earthworks, canals, and old quarries, and conserve farms with easements.
He says AOA bought a Hocking Canal lock for the price of its sandstone blocks plus the land, to save it from being dismantled and sold. A wooded property was bought by the man hired to estimate the timber to be logged from it because he was impressed by its character, then he sold it to AOA.
The Appalachia Ohio Alliance has more than 15,000 acres in 19 counties, and they also work with other conservancies. But the land is not just locked away. Fleegal says they have various events about 25 times a year, plus almost weekly workdays to clean sites – mostly in the spring and summer.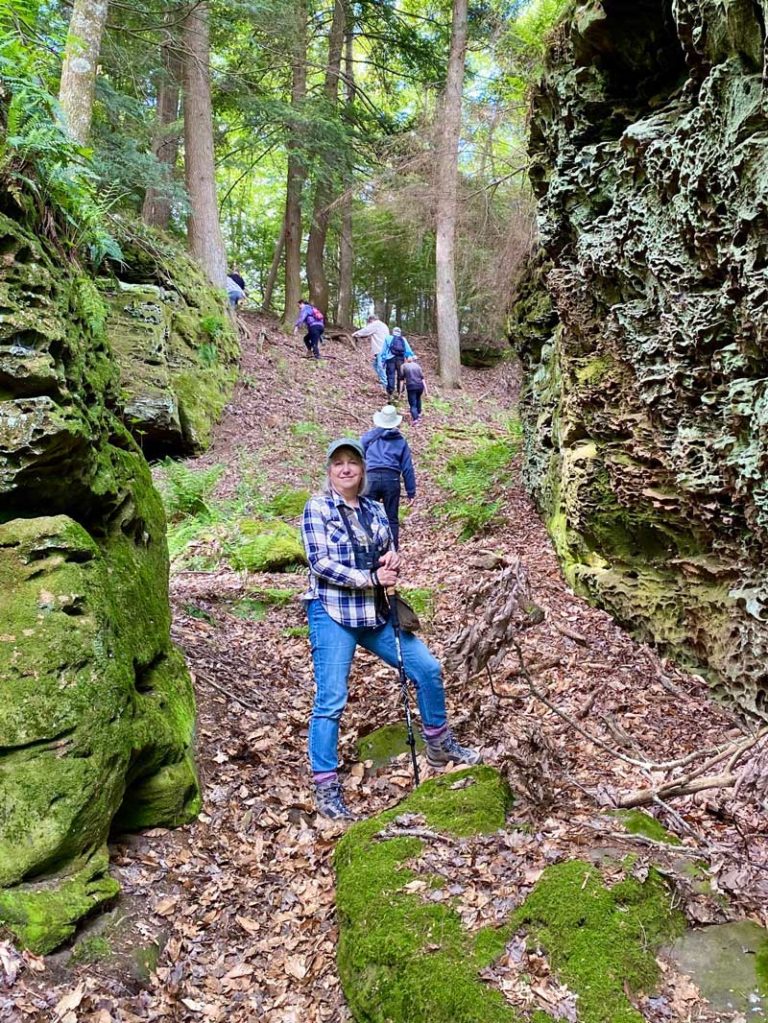 One of those events is the Summer Orchid Hike in Mercer Old Growth Forest Preserve: "Several summer blooming orchids are reaching their peak glory. Join us for a pleasant walk through a mature hardwood and hemlock forest, as we view several native summer flowering orchids – among the shiniest jewels of the rich natural heritage of our native forest habitats."
AOA writes that Mercer Old Growth Forest Preserve is in the northern extent of the Hocking Hills. Meet 10am Saturday, July 22nd, 2023, at 9012 Buckeye Troxel Road, just southeast of Sugar Grove. Look for AOA signs and volunteers who will be directing parking.
The walk is free and open to the public, and will be held rain or shine. It will last about two hours, but you can stay as long as you like.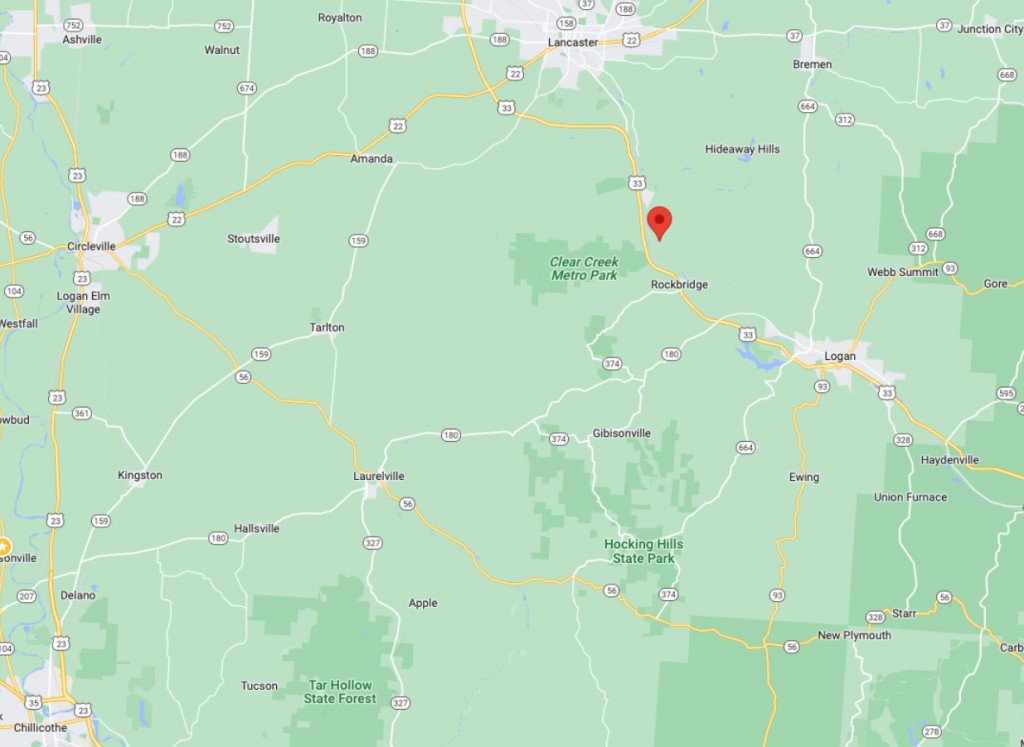 The Appalachia Ohio Alliance will also host a Scioto River Float Trip the next day, Sunday: "We will put-in at the public boat ramp at the Highway 316 bridge just west of South Bloomfield and take-out at the new AOA Genevieve Jones preserve property several miles downstream." They ask that you RSVP by end of day Friday to assure availability of a canoe or kayak.