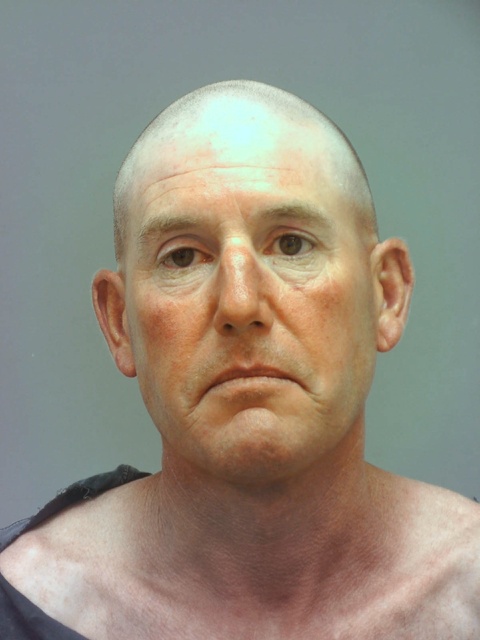 Vinton Countt OH- On Saturday, August 1, 2020, the Vinton County Sheriff's Office received a call from an individual located on Dunkle Creek Rd ref to a Domestic Violence involving a gun.
The caller stated that Chad W. Colley age 45 of New Plymouth had come to the residence intoxicated, kicked the door open to the residence, and tried to assault the home owner and a female. Colley allegedly advised he was going to get a gun and come back, which he did. The caller stated that Colley had pointed the shotgun at him and threatened to kill both victims, then got into his truck and was sitting in the driveway.
Deputies found Colley driving a silver Toyota Tacoma truck on Dunkle Creek Rd. A traffic stop was conducted on the vehicle and Colley was taken into custody. A search of the vehicle found a loaded 12ga Shotgun. A Trooper with the Ohio State Highway Patrol arrived on scene to assist Deputy Nick Appleman. A field sobriety test was administered to Colley, who was then placed under arrest.
Colley was arrested without incident and taken to the South Eastern Ohio Regional Jail and charged with Assault, Burglary, Aggravated Menacing, Criminal Trespass, Inciting to Violence, Domestic Violence, and Improper Handling of Firearm in a Motor Vehicle. A bond hearing is scheduled for Tuesday.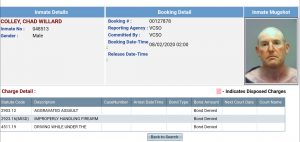 *****As always, all suspects and arrested individuals are innocent until proven guilty in a Court of Law. This release is being made on the public information of an arrest only*****
This case was handled by Deputies Nick Appleman, Nick Trainer, and Lewis Dundon, and assisted by Ohio State Highway Patrol.