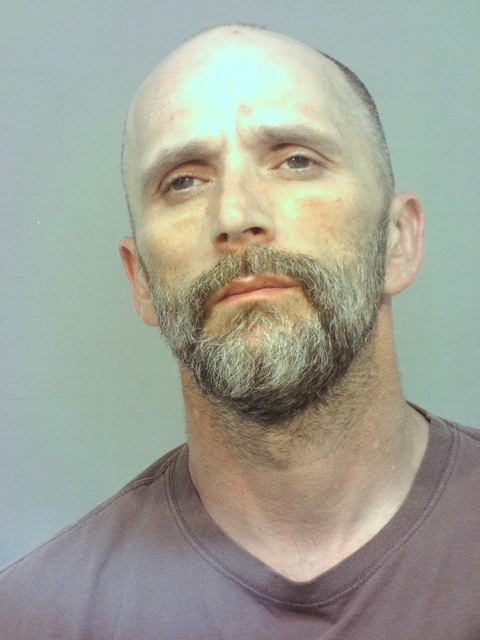 Vinton County OH- On Sunday, July 26, 2020, the Vinton County Sheriff's Office received a call from a resident on SR 327 in Eagle Twp in reference to a woman who appeared to have been assaulted. The caller stated that a woman came out of the woods holding a machete with blood on her shirt and appeared to have been "beat". The caller stated that the female subject spoke for a few minutes and then walked south on SR 327 towards Ross Co.
Deputies located the female walking on SR 327. The female victim had a machete in a sheath on her side. Deputies noticed what appeared to be blood on her shirt. The victim also had a black/blue knot under her left eye socket and appeared to be visibly upset. After speaking with the victim and conducting an investigation, it was determined that a male individual, Christopher L. Detty age 43 of Chillicothe, allegedly threatened to kill the female with a knife and the female ran into the woods. The knot under the victims eye apparently happened a week previously.
Detty was arrested without incident and taken to the South Eastern Ohio Regional Jail and charged with Aggravated Menacing and Domestic Violence. A bond hearing is scheduled for Tuesday in County Court.
*****As always, all suspects and arrested individuals are innocent until proven guilty in a Court of Law. This release is being made on the public information of an arrest only*****
This case was handled by Deputies Lt. Mark Schweikert and Roger McNeely.