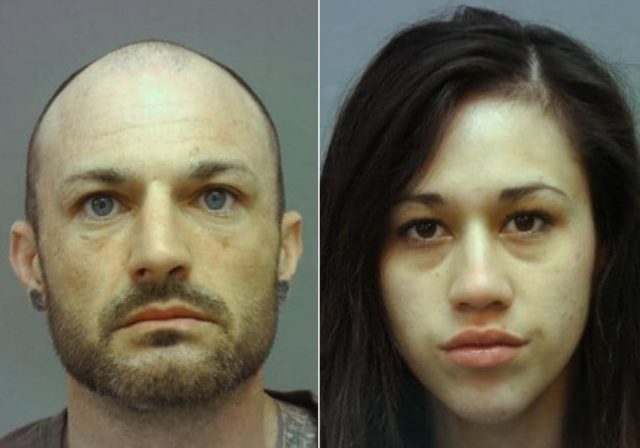 VINTON – A man says he was stripped naked at gunpoint by two people now those people are in custody under charges.
On February 3rd, 2021 the Vinton County Sheriff's Office received a call of an armed robbery that had taken place in the early morning hours on Peacock Road. Deputies responded to the victim's location on Peacock. The Victim stated he had been stripped of all his belongings, including clothes, at gunpoint by a male and female. 2 suspects were identified in the case.
February 4, 2021 the vehicle used in the Robbery was located with the male and female suspect asleep in it outside of McArthur along U.S highway 50. The two suspects, Kelly Vu age 22 of McArthur, and David McDaniel age 38 of McArthur were taken into custody.
Vu is being held on a Felony Warrant out of Vinton County Common Pleas Court without bond. McDaniel was currently out on bond out of Vinton County Common Pleas Court for Felony Drug possession, and that bond has been revoked. Both individuals are being held at SEORJ in Nelsonville. Charges of Armed Robbery, Kidnapping, and Felonious Assault are expected to be filed with the Vinton County Prosecuting Attorney in the coming days.