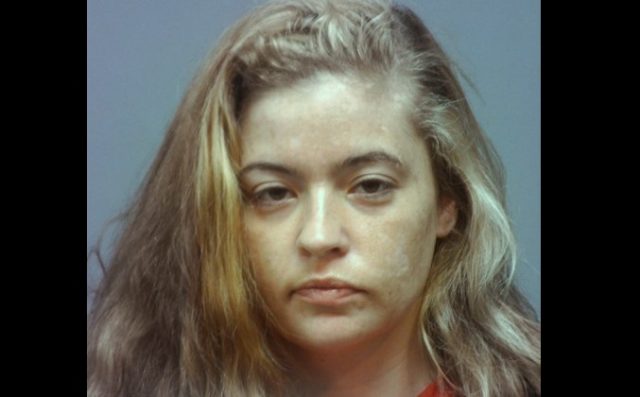 VINTON – A woman was arrested last week after law enforcement caught her with a Scoped Rifle, Tripod Mount Outside of School.
According to Law Enforcement on Friday August 27, 2021 Deputies with the Vinton County Sheriff's Office responded to Calvary Assembly of God Church located across from the Vinton County High School after a call was received about a suspicious female. Deputies made contact with the female, identified as Cheyenne Hansley. Deputies noticed a large firearm that Hansley had concealed in her clothing. Upon a search, Deputies located a large rifle, suspected narcotics, and a pillowcase filled with a tripod mount, scope, rifle magazines, and a bolt action to the rifle. No ammunition was located during the incident.
Hansley was detained and brought to the Sheriff's Office for questioning. Hansley, age 30 of Columbus, was later placed under arrest and transported to SEORJ. Charges of Having Weapons Under Disability, Carrying Concealed Weapons, Possession of Drugs, and Possession of Drug Paraphernalia were filed with Prosecuting Attorney James Payne for review. Vinton County Schools were placed on Lockdown as a standard precautionary measure while Deputies were investigating this matter.