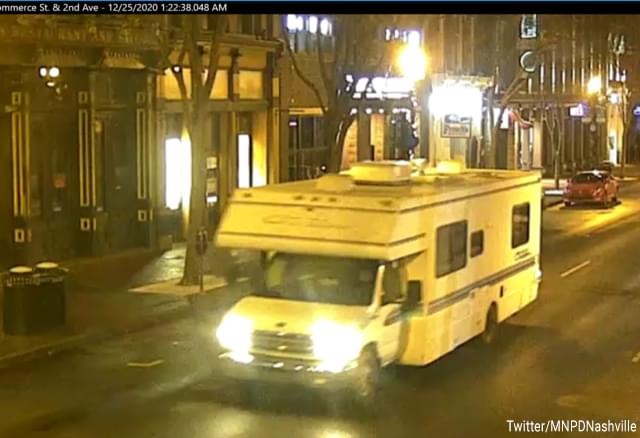 NASHVILLE – Authorities in Nashville are releasing updates after a bomb exploded in the downtown district and news is coming out of a cryptic warning from the RV just before the bomb exploded.
Around 6:30 am on Christmas morning a large explosion went off in the downtown area of Nashville, that shook buildings, started a fire, and injured people and now police say it was intentional.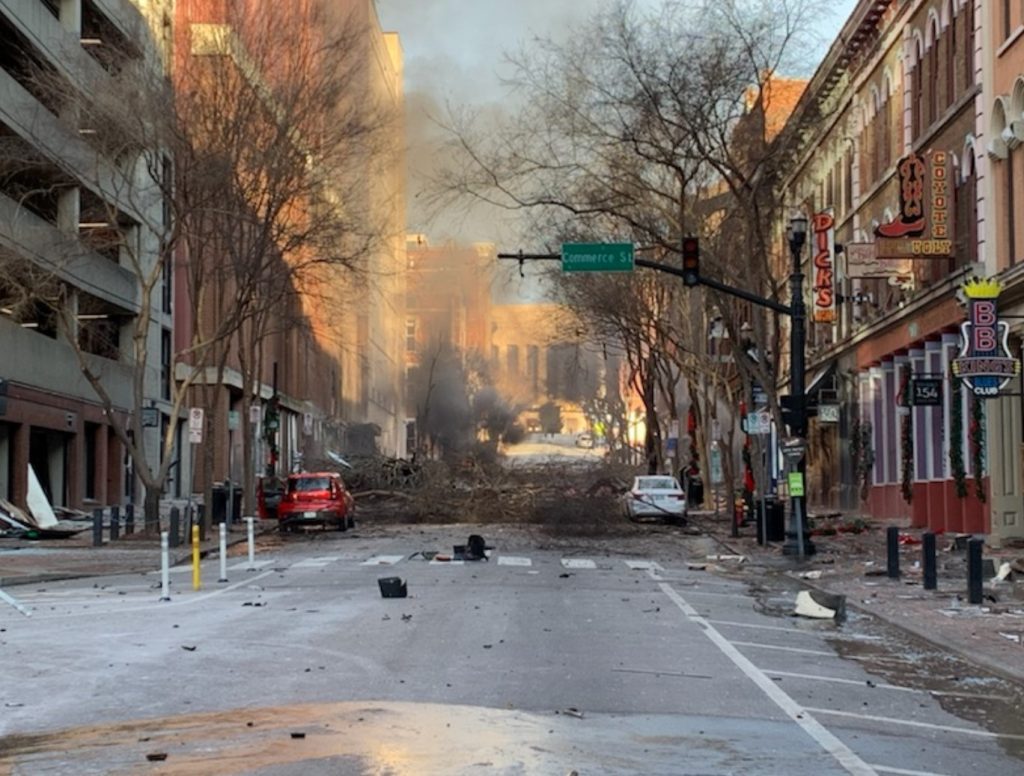 According to Nashville Police the FBI, MNPD, and ATF are now investigating that explosion that started on 2nd Ave North. Law enforcement say that it was linked to a vehicle.
Those Authorizes have now released a photo of the RV that they said could have had a bomb on board.
Police in the area have closed down all downtown streets and evacuated people from the area until the investigation is over.
A video captured during the event shows a cryptic warning just before the bomb blew up, and police are saying that they heard three gunshots that they were investigating before the bomb exploded.
In the video, you can hear the female voice warn people, "this area must be evacuated, now. If you can hear this message evacuate now." Police have confirmed that the voice was not from Law Enforcement.