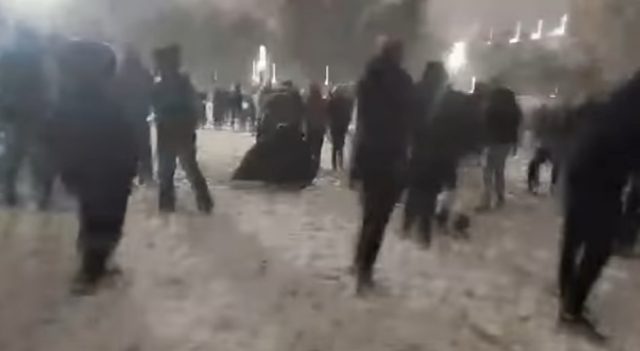 COLUMBUS – A massive snow fight occured during a winter storm in downtown Ohio State Campus.
The fight occurred in the middle of campus an area called The Oval, and a local student named "North Royalton" was able to film it all.
In the video, it starts off as a camera is rolling quite a distance away from a large crowd, but you can hear them in the distance. As the videographer gets closer you can see the large-scale war that is about to happen. At first, it's peace, and then a lightly packed snowball is launched, and that sets of armageddon. The video taker gets into the middle of the fight and we really get to see the massive scale of this fun in the snow.