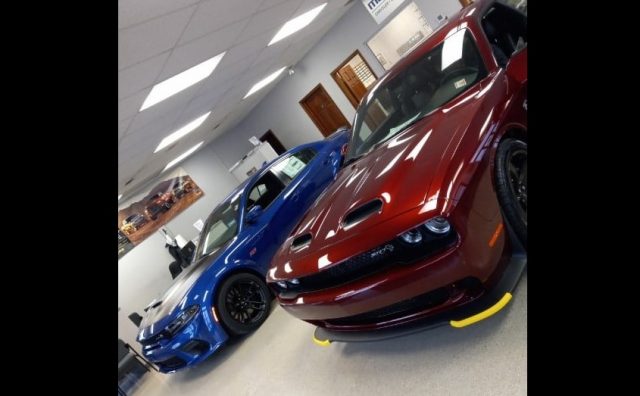 KNOX – Knox county sheriff's office is reporting a similar crime that happened in Chillicothe Ohio just hours before.
The crime is very similar to the one that occurred on 1/14/22 in Chillicothe, basically, the thieves gain access to the showroom by breaking a window, then they locate the keys to new sports cars and get out of dodge.
In Chillicothe, the theft happened in the am, in Knox county according to the Sheriff's department during the morning hours of 1/13/22 the same crime occurred.
In the Chillicothe theft, four new Dodge Challengers were stolen, three were found in Columbus, in the Knox county theft two new Dodge Challengers.
The video surveillance in Knox county shows three males along with a silver SUV. The vehicles fled the area, south on Harcourt Rd. Anyone with information is asked to call the dispatch center at 740-397-3333 ext.1