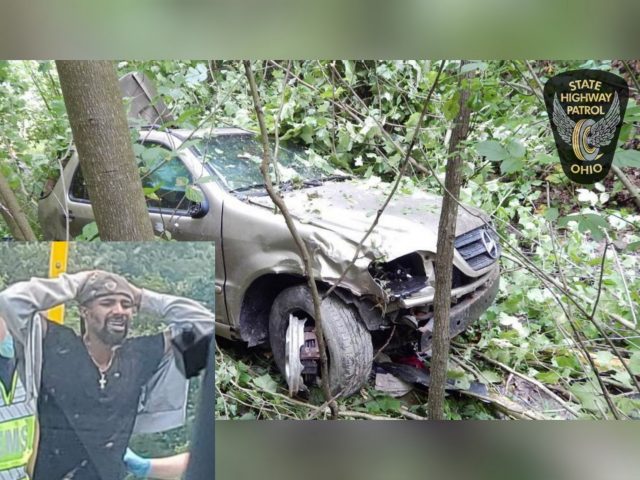 Hocking County OH- On July 19 at approximately 1:05 PM, troopers with the Athens Post initiated a traffic stop on twenty-five year old Tyrone Milner for a speed violation on US-33 eastbound in Hocking County, near the Athens County line.
Milner initially stopped for troopers, but then fled at a high rate of speed, continuing eastbound on US-33. He attempted to take an exit towards Nelsonville, OH, when he lost control of his vehicle, a gold 2003 Mercedes-Benz SUV.
After losing control, Milner's vehicle went over an embankment and crashed into a stand of trees. Milner sustained minor injuries as a result of the crash, and was issued a citation for reckless operation and failure to comply with the order or signal of a police officer.
The crash remains under investigation.