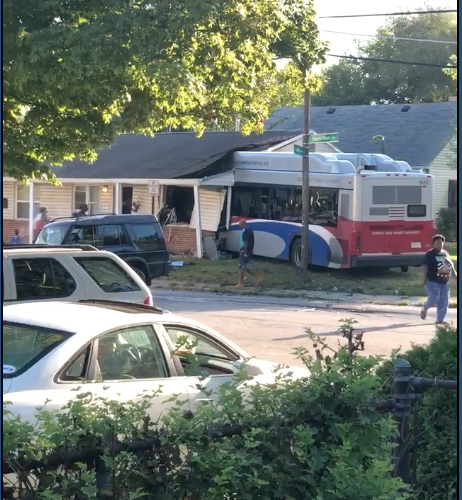 COLUMBUS – Police have responded to a accident in Columbus in the downtown area of the intersection of Hamilton Avenue and East 18th Avenue.
According to police the bus collided with a SUV and then went into a 4 unit apartment building trapping everyone in the bus inside.
Good news is no one was home in the building and no one on the bus was severely hurt.
Hamilton Avenue is currently shut down between 19th and 17th Avenue.