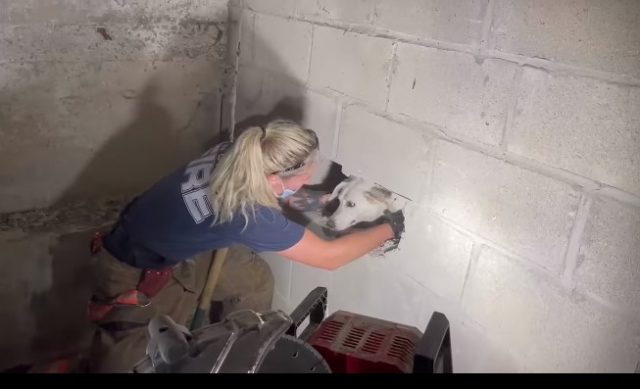 Cincinnati – A dog has been saved in Cincinnati after firefighters had to use a sledgehammer to break down the wall and pull the dog to safety.
A local dog had been missing for several days according to the department. A neighboring homeowner called first responders when he heard the cries of the dog behind a block wall in his garage
According to the department the dog had fallen in between two block walls and was trapped.
A video posted by the Cinncinatti fire department shows firefighters using heavy tools to break through the thick walls. After creating an opening the female firefighter reaches in and coaxes the dog to safety. Gertie is now reported home with her owners happy and safe.
To watch the full video click here: https://fb.watch/v/1T5j5IYrs/