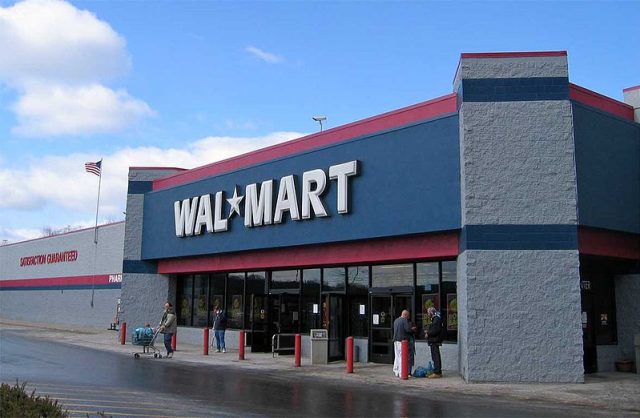 VERMONT – The state of Vermont is at the forefront of pushing plastic bags out of consumers' hands and out of the environment. Now Walmart is pushing that even further by going completely bagless on Monday.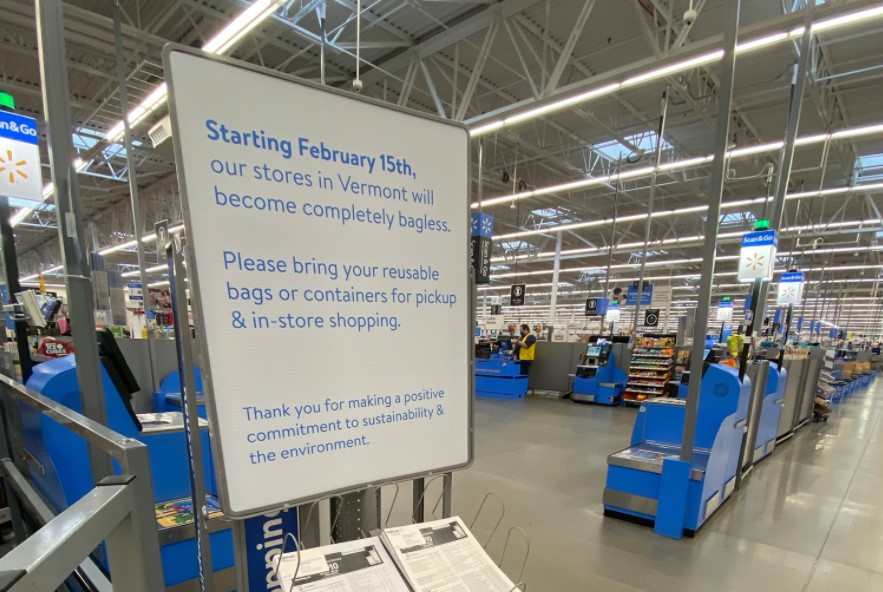 In July of 2020 Vermont passed a bill that implemented a "paper bag only" requirement banning use of plastic bags statewide. Walmart followed suit within the state and offered reusable bags at .97 cents.
Now the company is taking things further with such a positive response over the last six months, and going completely bagless.
A sign in Derby Vermont Supercenter says, "Starting Febuary 15, our stores in Vermont will become completely bagless. Please bring your reusable bags or container for pickup & in-store shopping."
Walmart said in their announcement that this decision only further demonstrates the company's commitment to advancing sustainable initiatives that support people and the environment and to its ongoing efforts to target zero emissions in its global operations within the next 20 years.
The plastic bag is at the center for one use waste, according to 5 Gyres 12 minutes is the average amount of time a plastic bag is used.
States around the nation are creating laws around use.