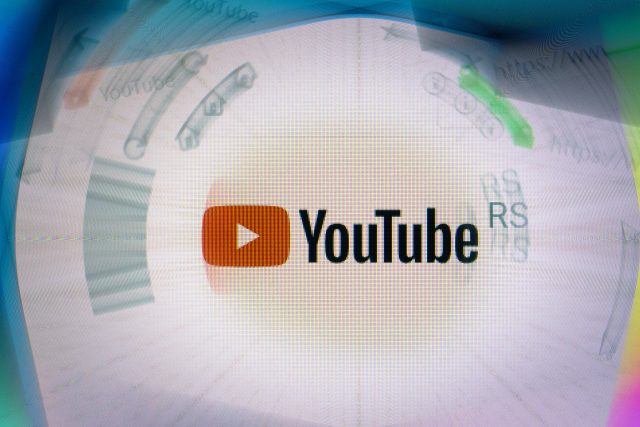 Meta title: How to use youtube for business marketing?
Meta description: Every day, YouTube users watch more than a billion videos. However, only 10% of small businesses have their own channels. In this article, we talk about the benefits of video hosting for businesses.
Business advertising in the modern media space requires a modification of methods and the introduction of new ones. It's time to turn to the most popular animated content platform – YouTube. Why is this platform nowadays a powerful tool for developing and promoting your business?
Reasons for businesses to have YouTube channel
Like other content distribution channels, YouTube solves the following problems:1. Drives traffic to the site
For example, an online fitness school launches a promo for a new course and places a link to the course page in the description of the video.2. Feedback from users
YouTube is also a great resource when it comes to providing user reviews that will positively impact your sales and make them skyrocket. The human tendency is to try and replicate a superior experience someone has had. And when you upload these user reviews of your brand, product, and service, consumers engage with them and want to try them for themselves. Some companies buy fake subscribers, but here you can read why it is not recommended. 3. Shows the expertise of the company
For example, marketing agency case studies demonstrate the quality of work and attract new customers.4. Economical
Small businesses are at a huge disadvantage when it comes to traditional advertising on platforms like newspapers, magazines, radio and television. This is because such advertising costs a lot of money. And small businesses often do not have such huge budgets as large corporations. Any small business can open a YouTube channel for free. All they have to do is upload interesting and engaging clips that people would like to identify with. 5. Generates sales
For example, in the description of a guitar review, a music store might add links to all the accessories used in the video.
Advantages of the YouTube video platform for business promotion1) Watching clips is available to potential users of your business from anywhere in the world via the Internet and from any device.2) Free creation of a personal or corporate channel, the ability to advertise the brand, subscribe to updates, add comments and interactive interact with the audience.3) Motivation. Promotional clips and user comments can improve product understanding and help customers decide on a purchase, while businesses can bring additional insights about the audience and increase sales.4) Effective and user-engaging advertising. In the video itself or its description, you can add a hyperlink to a site or page, demonstrate or describe the product.5) Interactive interaction and content management.6) Additional features. For example, video searches for similar queries, site visits, replays, a collection of favourites, etc.
Business promotion on YouTube
1. Being on YouTube is the biggest trend
Users turn to trends and video formats for ideas and inspiration, which in turn contribute to their purchasing decision (from initial viewing to product reviews and learning how to use them). 80% of online consumers say they watched a video before purchasing a product.
2. User confidence in video content
The video viewing trend is increasing every year. Consumption of animated content indicates user confidence in this format. Also, new video formats are emerging on such platform that allows users to become more involved in what is happening and feel a sense of belonging.
And the most popular devices for watching video experts call the phone and tablet. This is because web developers are constantly introducing new ways to customize their products.
3. High-quality interaction between the brand and the audience
Why is it so important to give a business a face and a voice? When you are just starting to develop your channel, attract an audience and collect views, it is very important to take into account the factor and trends that people trust the face of the brand more.
Therefore, in order to promote your business channel, you can create clips that are more understandable and recognizable, while emphasizing the level of your professionalism or expertise. Another option is to find an announcer or presenter, of course, having previously calculated the profitability of the action.
The bottom line
Considered a top animated content platform, YouTube is often used by brands and advertisers and has some very compelling business promotional benefits. For example, such as watching videos from anywhere in the world, creating and interacting with a channel for free, engaging advertising, interactivity and content management, motivation, additional opportunities and products for your business.
In addition, since YouTube is available worldwide, you can also enter the foreign market through videos: many companies have done this. So if you're serious about growing your small business, consider making a strong presence on this platform.