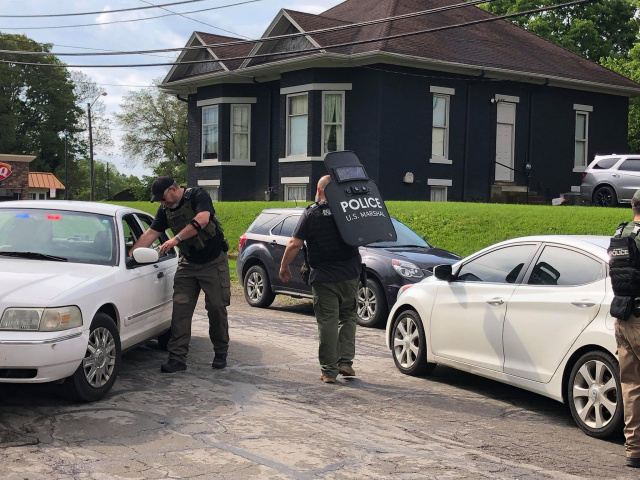 On May 17, 2019 at approximately 8:30 AM the United States Marshal Service SOFAST (Southern Ohio Fugitive Apprehension Strike Team) attempted to locate a wanted person at 121 West Ohio Street Apt. 2. The team was comprised of the Circleville Police Department, the US Marshal Service, Circleville Probation, as well as officers from other jurisdictions. The occupant of the residence, Christopher Rogers, denied the team entry to the home. During the incident, a firearm was tossed out of a window onto the roof.
Officers surrounded the residence and encouraged Christopher to surrender peacefully, which he refused. The Chillicothe Police Department SWAT team was activated and requested to the scene. Before the arrival of SWAT, Christopher surrendered himself to law enforcement peacefully. A search warrant was obtained for the residence. Various firearms and narcotics were located inside of the home.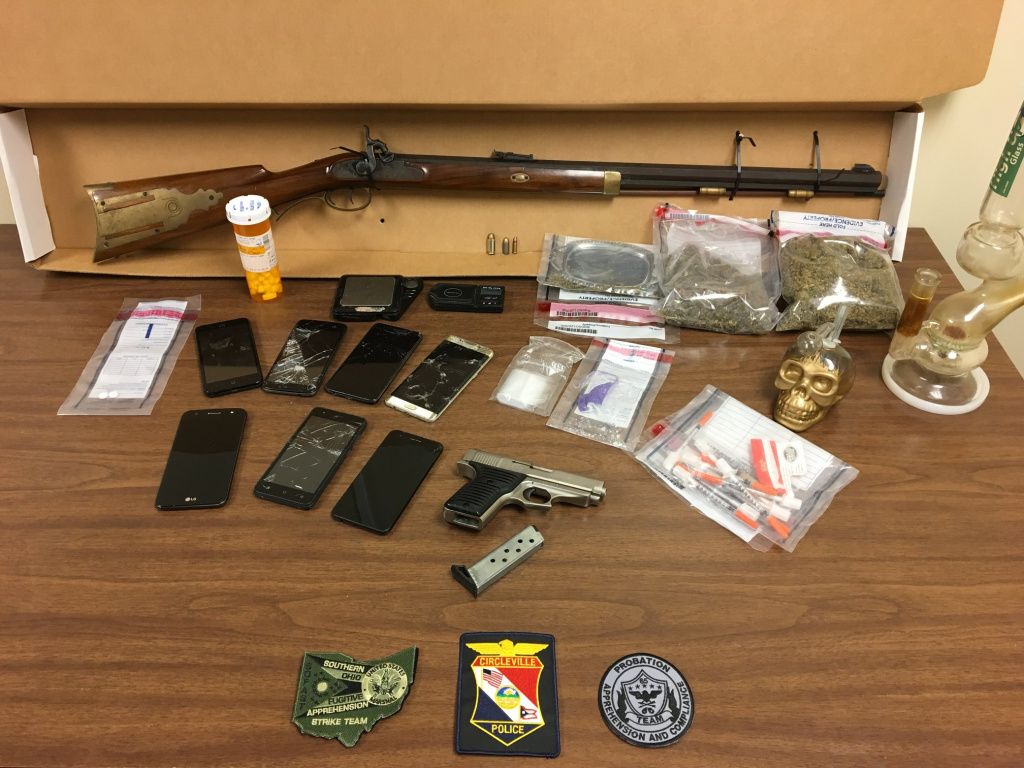 Christopher was transported to the Pickaway County Jail without further incident. He is charged with Weapons Under Disability, Tampering with Evidence, Inducing Panic, and Obstructing Official Business. The Circleville Police Department is thankful this situation ended peacefully, without casualty. We credit our ongoing cooperation with other agencies which allowed us to have the resources to serve our citizens as well as the advanced training for active assailant situations. Police were also assisted on the scene by the Circleville Fire Department.