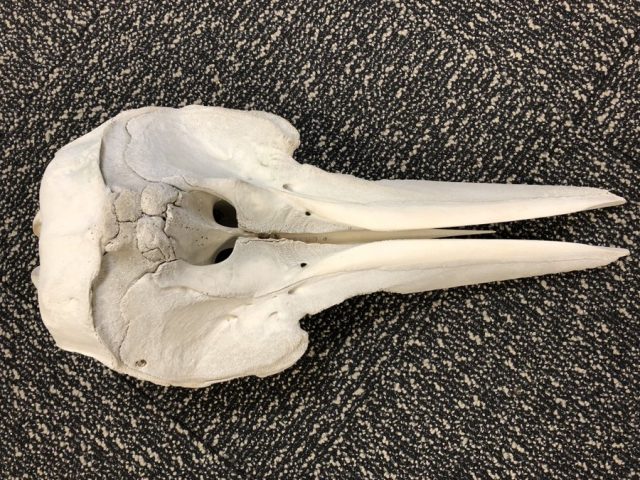 US – U.S. Customs and Border Protection (CBP) agriculture specialists at Detroit Metropolitan Airport discovered something fishy during inspections of unaccompanied international baggage last week.
Dolphin
The luggage had been inadvertently separated from owners during transit, and upon reentry into the U.S., routine x-ray screenings revealed an image of what appeared to be a skull-shaped object in one of the bags. Upon further examination by CBP and U.S. Fish and Wildlife Service officials, it was determined the skull was from a young dolphin.
Certain fish and wildlife, and products made from them, are subject to import and export restrictions, prohibitions, permits or certificates, as well as other requirements. This includes wild birds, land or marine mammals, reptiles, fish, shellfish, mollusks or invertebrates, and any animal part or product, to include skins, tusks, bone, feathers, or eggs.
"The possession of wildlife items, especially those of protected animals is prohibited," said Area Port Director Robert Larkin. "We take wildlife smuggling seriously and work closely with our federal partners at the U.S. Fish and Wildlife Service to protect wildlife and their habitats."
The dolphin skull was turned over to Office of Law Enforcement wildlife inspectors within the U.S. Fish and Wildlife Service for further investigation.
Travelers are encouraged to learn more about current regulations before attempting to bring wildlife items into the United States to avoid penalties, seizures, and even arrest.