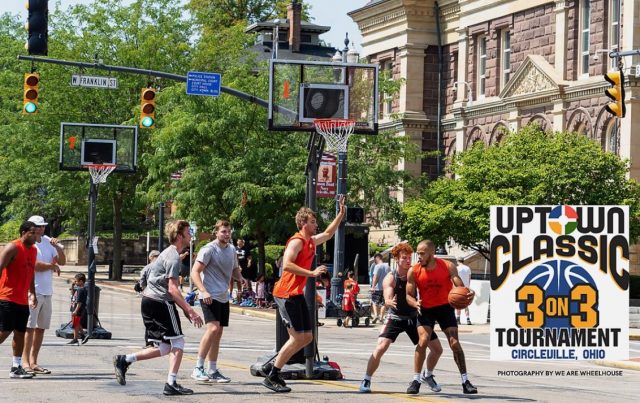 The Uptown Classic 3×3 Tournament takes the streets of the Circleville district on July 23rd, 2022 for its second annual event! In the tradition of "friendly playground-style basketball", this tournament event is open to all ages and all skill levels. The tournament encourages the engagement of our community while raising funds to support the mission of the local non-profit organization, Uptown Circleville.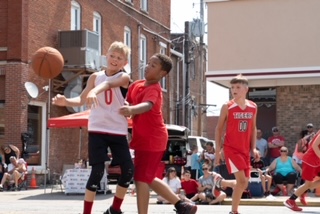 Celebrating the basketball sport and traditional hoop action, the Uptown Classic seeks sign-ups for teams. An organizer commented,  "Our goal is to have more teams than last year, which was 73, so we really hope to see more teams get registered for play! This is a fun event!" Uptown Circleville is encouraging employers, schools, and organizations alike to share the event and many are even sponsoring teams to engage their workforce.

Like most events, it takes the collaboration of many to organize a successful event. Uptown Circleville, the host of this tournament, uses it as a fundraising opportunity, but also handles the event coordination. This non-profit fundraising opportunity relies on the team effort of volunteers as well as donations. From coordinating the event, managing game day events, to refereeing a game, there is a job for all.  When speaking with the Uptown Circleville President, Jeff Rawlins, it's clear that "the efforts of the people in our community make this a successful day. We're thankful for the businesses and individuals who have donated financially or their time to make this happen." <

The Pickaway County Visitor Bureau director, Nathan Wilson commented that they are "thrilled to partner with Uptown Circleville again" and remarks with the success of last year's event, "we are confident this year will bring many new visitors to Pickaway County while supporting our local businesses". 

Uptown Circleville is committed to having a community rooted in diverse activities that inspire people to flourish in the historic district and asks you for your participation. Visit uptowncircleville.org for more information.