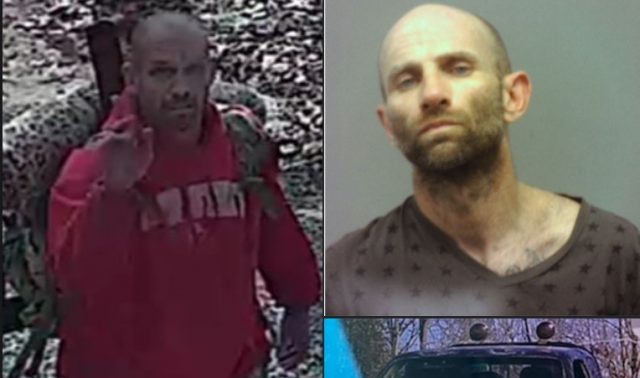 HOCKING – Hocking County launched an investigation and search for a man that they considered Armed and Dangerous on March 30th, after over a week on the run the suspect has been caught
On Wednesday, March 30, 2022, the Hocking County Sheriff's Office was been investigating several burglaries, thefts of guns, vehicles, and recreational vehicles in the Green Township area.
Arrest warrants were obtained for the suspect, Ross A. Nigh, 39-year-old, 5'9", 160 pounds. Ross is considered to be armed and dangerous. Ross is most likely camping in the woods around Hocking Drive, Smith Chapel, and the Mohler Road area. Ross may still be driving a blue Toyota truck in the photograph.
This was the report over a week ago from Hocking Sheriff's office, they reported today that Ross was caught several counties away by the Newark Police department where he will be transported back to Hocking county to stand trial for several counts of theft and burglaries.