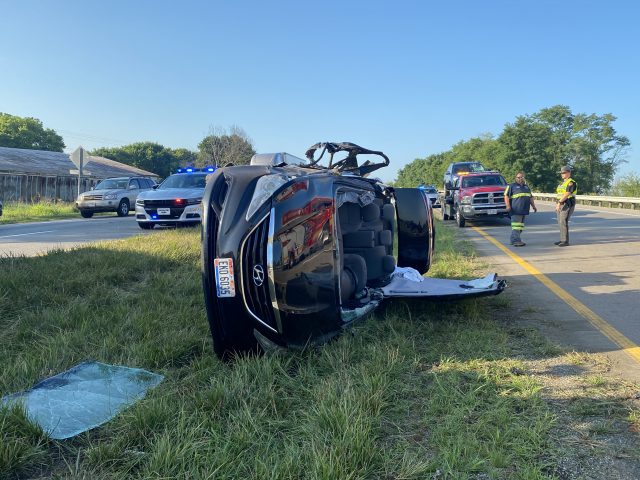 CIRCLEVILLE – A High speed crash occured around 6:45 am on Monday July 27 that sent two people to critical care hospitals and had three cars involved.



According to Ohio State Highway Patrol on scene, the driver of the black Ford F150 was heading Southbound on US23 when he lost control due to a possible medical emergency and crossed over the median of the route in the area of Huston rd and struck the Hyundai Sonata that was heading Northbound on US23 overturning it into the median. The Ford Truck then crossed back over the median and hit a guard rail just passed the intersection causing debris to fly into the air, one of those debris a bumper came down on a Subaru that was traveling southbound and pierced his drivers side windshield.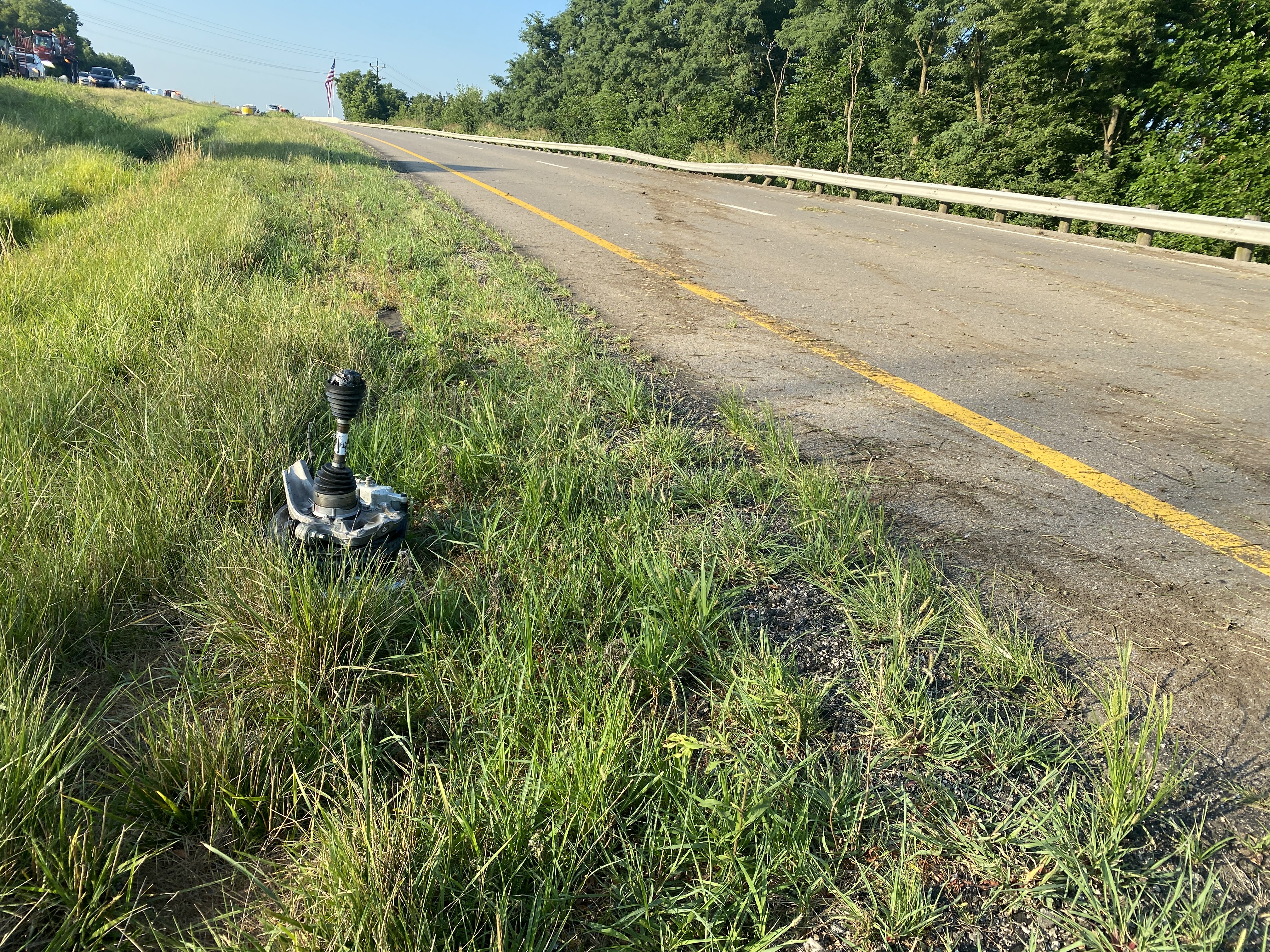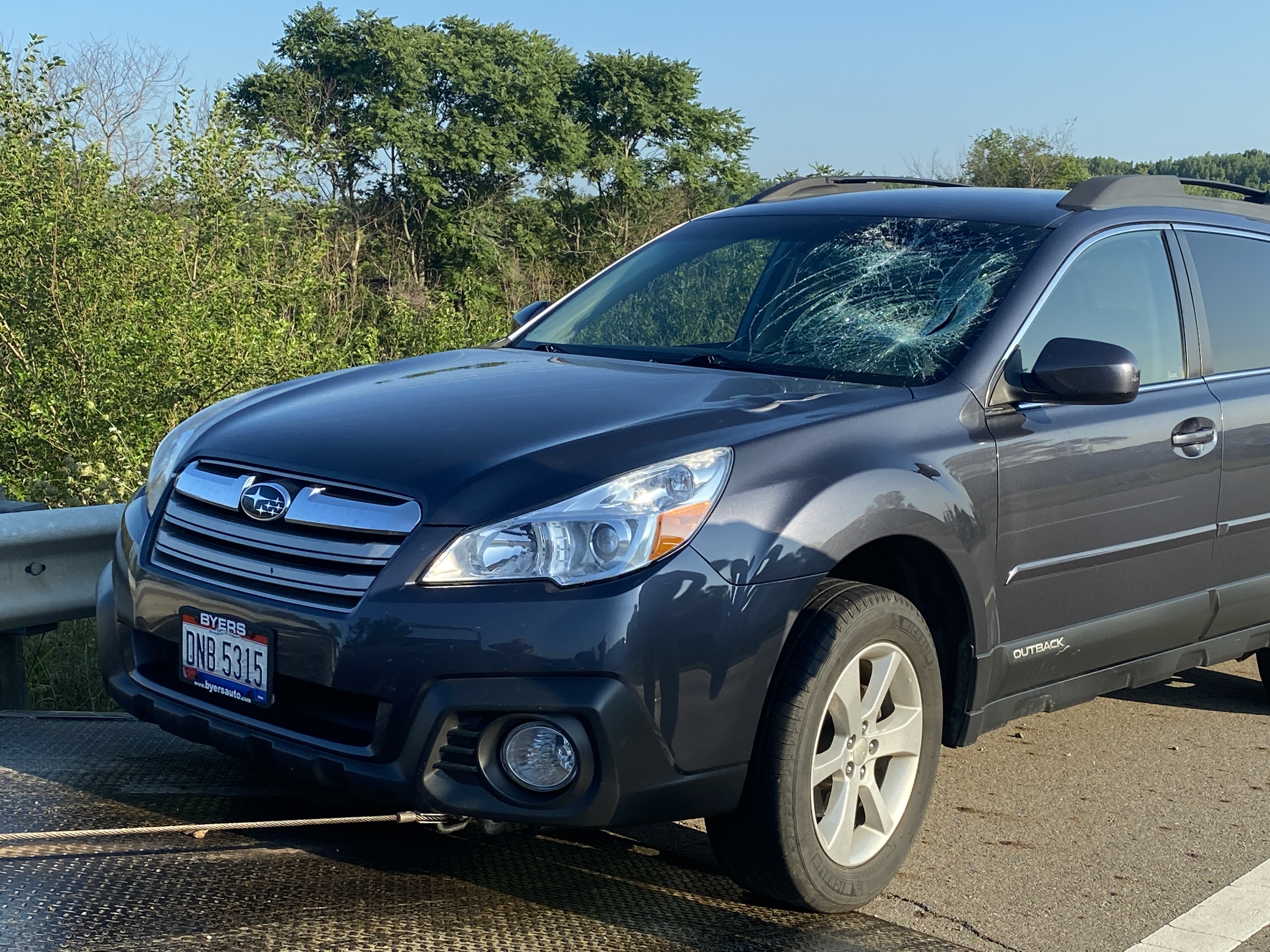 The driver of the F-150 was transported to Grant Medical by Medflight helicopter in critical condition. The driver of the Hyundai was trapped in her car when it flipped on its side and had the roof and windshield cut out to remove her from the vehicle, she was transported to Grant by ambulance in critical condition. The driver of the Subaru was released at scene and said, "that was a scary moment in his life."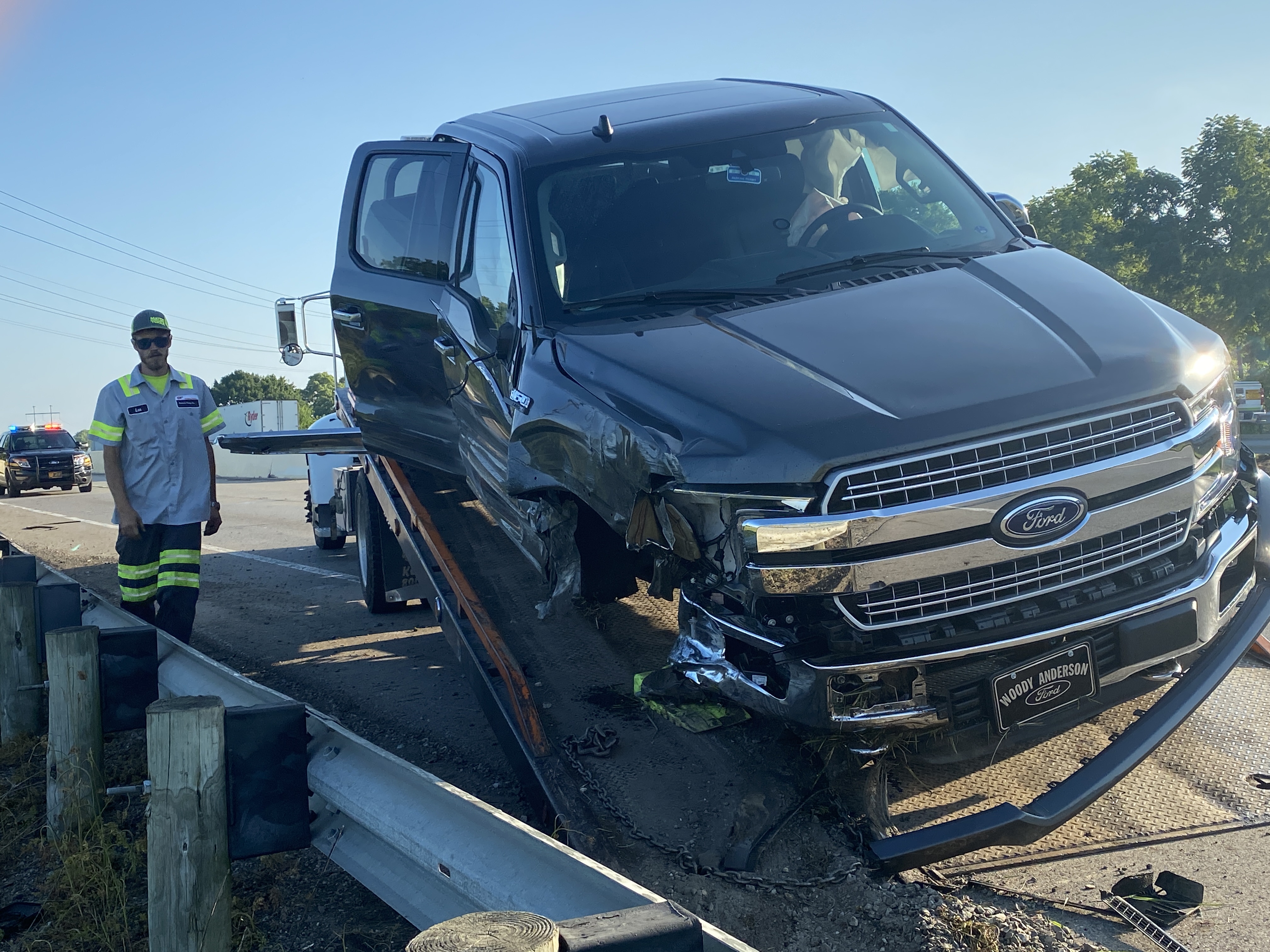 All three vehicles had to be towed from the scene and wreckage shut down both US 23 North and Southbound traffic for about two hours. Huston street was used as a traffic divert for both North and South bound lanes.