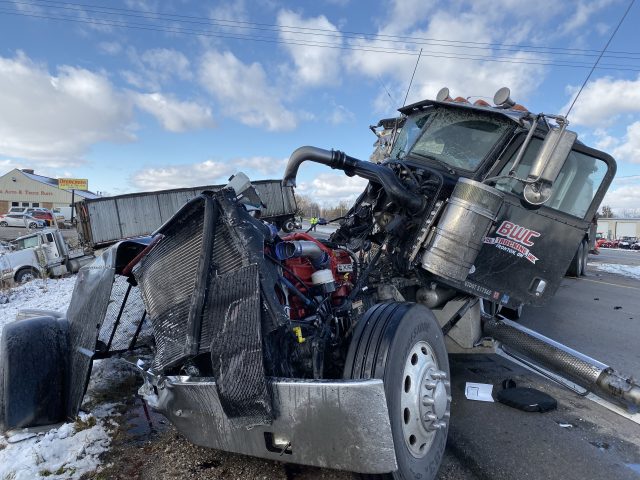 Circleville – It happened again, in a very similar spot in a very similar fashion, two semis collide again shutting down US 23 Southbound.
HERES THE VIDEO OF THE LAST ACCIDENT 

Around 2:30 pm today a collision occurred on US 23 Southbound and Deer Creek Auto parts.
Todays Accident 

According to Pickaway County Sheriff The Lee Trucking Semi (White) was traveling southbound on US 23 in the right hand lane when it attempted to make a right hand turn into Deer Creek Auto salvage. The second Semi BWC Trucking (Black) was also heading southbound on US 23 in the right hand lane failed to maintain assured clear distance and rear ended the front semi. The front semi (white) was pushed into the 10 foot ditch on the right side of the road where it came to rest in about 2 feet of mud and water. The rear semi (black) hit the left rear of the trailer that the front semi was hauling, the trailer pierced the cab and knocked it loose of the main body of the truck. The second semi came to rest in the middle of US 23 blocking traffic.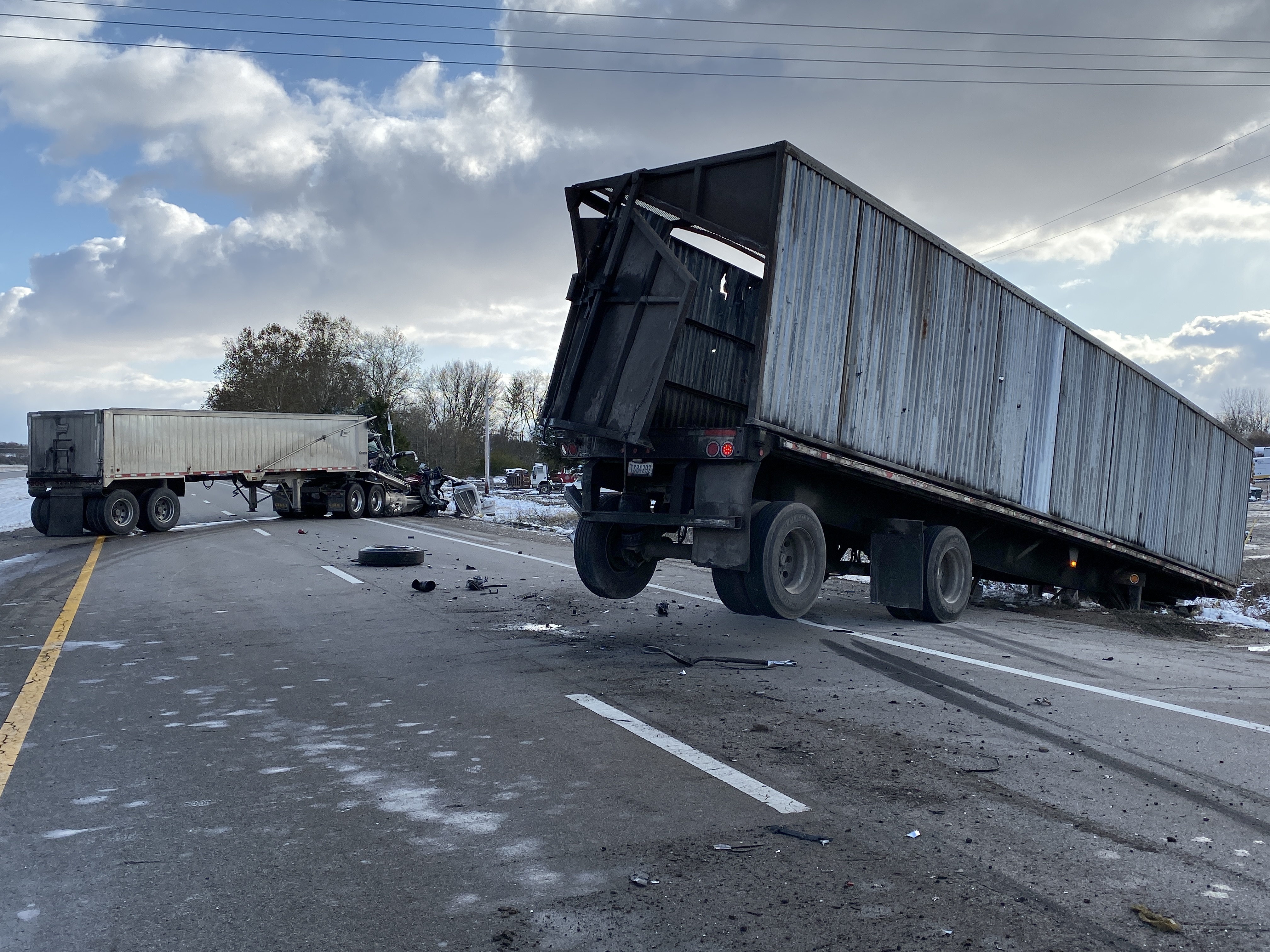 According to police both drivers did not sustain any injuries, both were wearing seatbelts. Pickaway County Sheriff handled the accident, and Ohio State Highway Patrol assisted. It took about 4-5 hours to clean the scene and to get traffic flowing again.