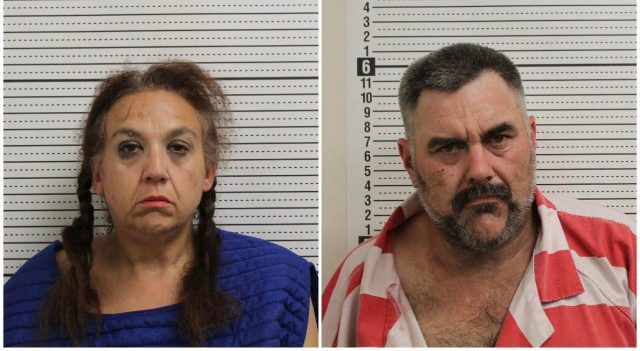 ROSS – Two people have been charged with kidnapping and other major felonies after a woman escaped bondage yesterday in the area of the Nipgen Camp Ground.
Around 2:30 pm on Saturday a woman was seen running for help in the area of 200 Block of 772. A 911 call was made and the Sheriff's department responded. When they arrived they found a woman that had been restrained on her ankles and wrists.
Upon arrival, deputies made contact with an adult female who stated she had been held against her will by a male and female suspect. The victim was able to provide the responding deputy with a description of the suspect's vehicle. Another deputy located the suspect's vehicle on SR 772 near Liberty Hill Rd. and conducted a traffic stop on the vehicle. The suspect pulled over briefly, but accelerated away from the deputy as an officer from the Chillicothe Police Department arrived to assist.
Ross County Sheriff's Deputies and Chillicothe Police Officers pursued the suspect vehicle north on SR 772. Chillicothe Police Officers attempted to deploy Stop Stix to end the pursuit near the City of Chillicothe limits, when the driver swerved toward a Chillicothe Police Officer and attempted to hit him. The pursuit continued into the City of Chillicothe and came to an end when the suspect got his vehicle and attached camper stuck in an alleyway in the area of S. Paint St. and E. 5th St. The male driver and female passenger were taken into custody without further incident.
48-year-old Terri Diaz and 45-year-old Anthony Jernee were arrested. Jernee was charged with Failure to comply with order or signal, felonious assault and Kidnapping, all felonies. Diaz was charged with unlawful restraint, possessing drug abuse instruments, kidnapping, and felonious assault. More charges are likely
More information will come out on this situation as the investigation unfolds