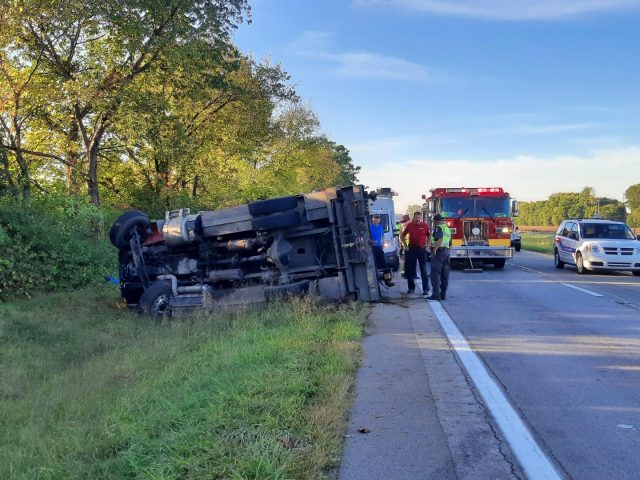 PICKAWAY – Shortly before 8 am the Pickaway County Sheriff's Dept. received a call about a truck on US-23 Northbound just south of 762 on its side.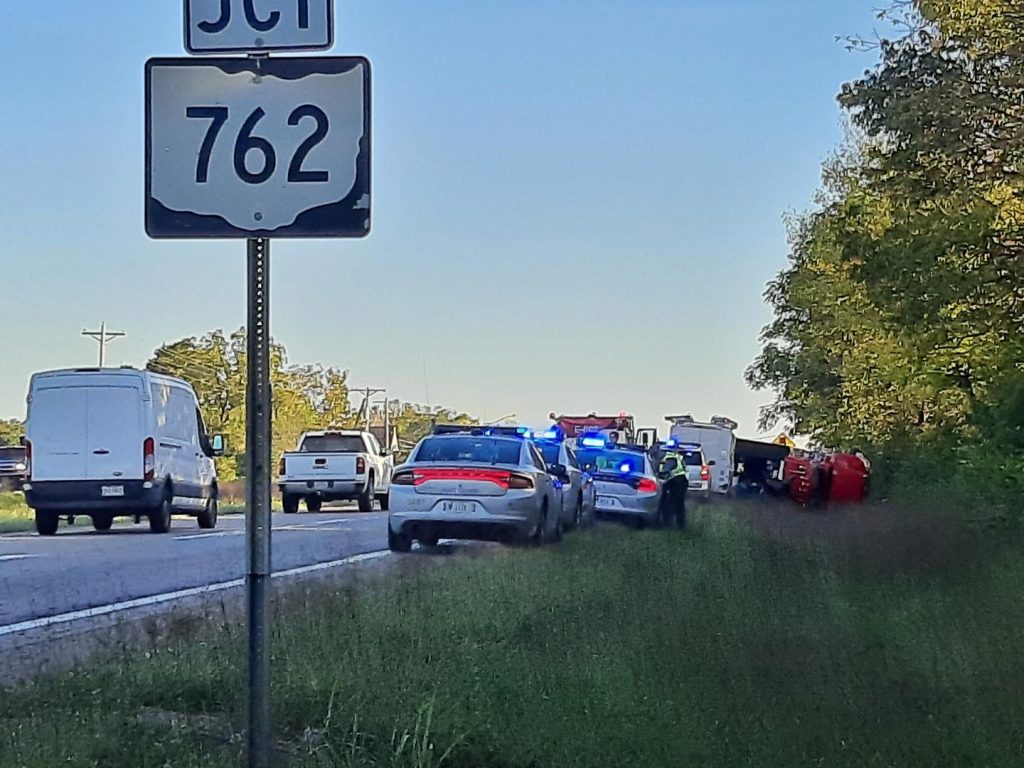 According to Law Enforcement, the service truck was heading north in the right lane when a semi in the left lane began to switch lanes, forcing the service truck off of the highway.
No injuries were reported
First responders include the Ohio State Highway Patrol, Harrison Twp., and Scioto Twp. Emergency services.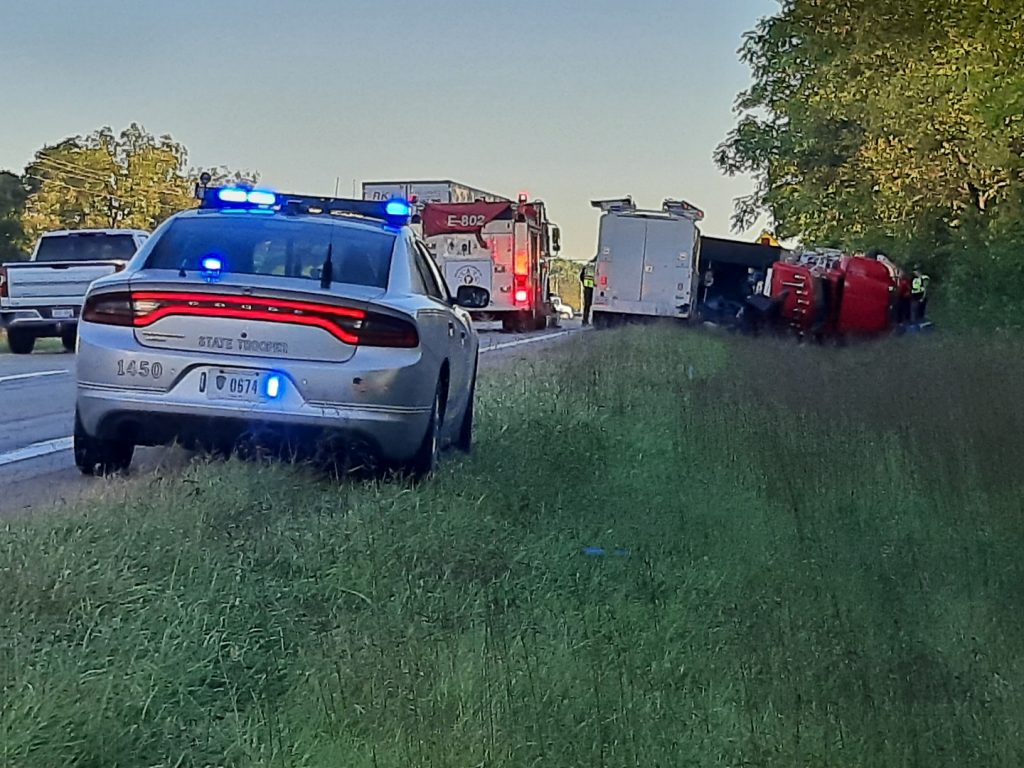 Northbound traffic is restricted to one lane. Expect delays while towing companies work on removing the vehicle