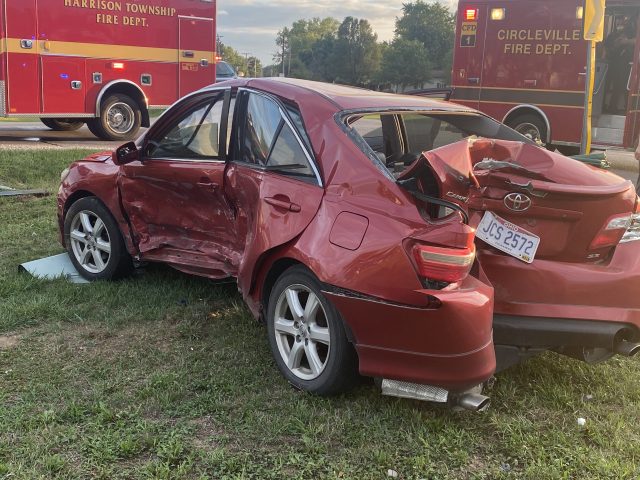 Pickaway County OH- A two vehicle crash occurred on Walnut Creek Pike and Bell Station Rd around 7 pm on Aug 31, 2020.
According to Pickaway Sheriff Deputies on scene the Silver Hyndai Elantra was heading eastbound on Bell Station road and failed to yield at the stop sign at the intersection of Walnut creek and Bell Station and hit the Toyota Camry in the drivers door that was heading Northbound on Walnut Creek.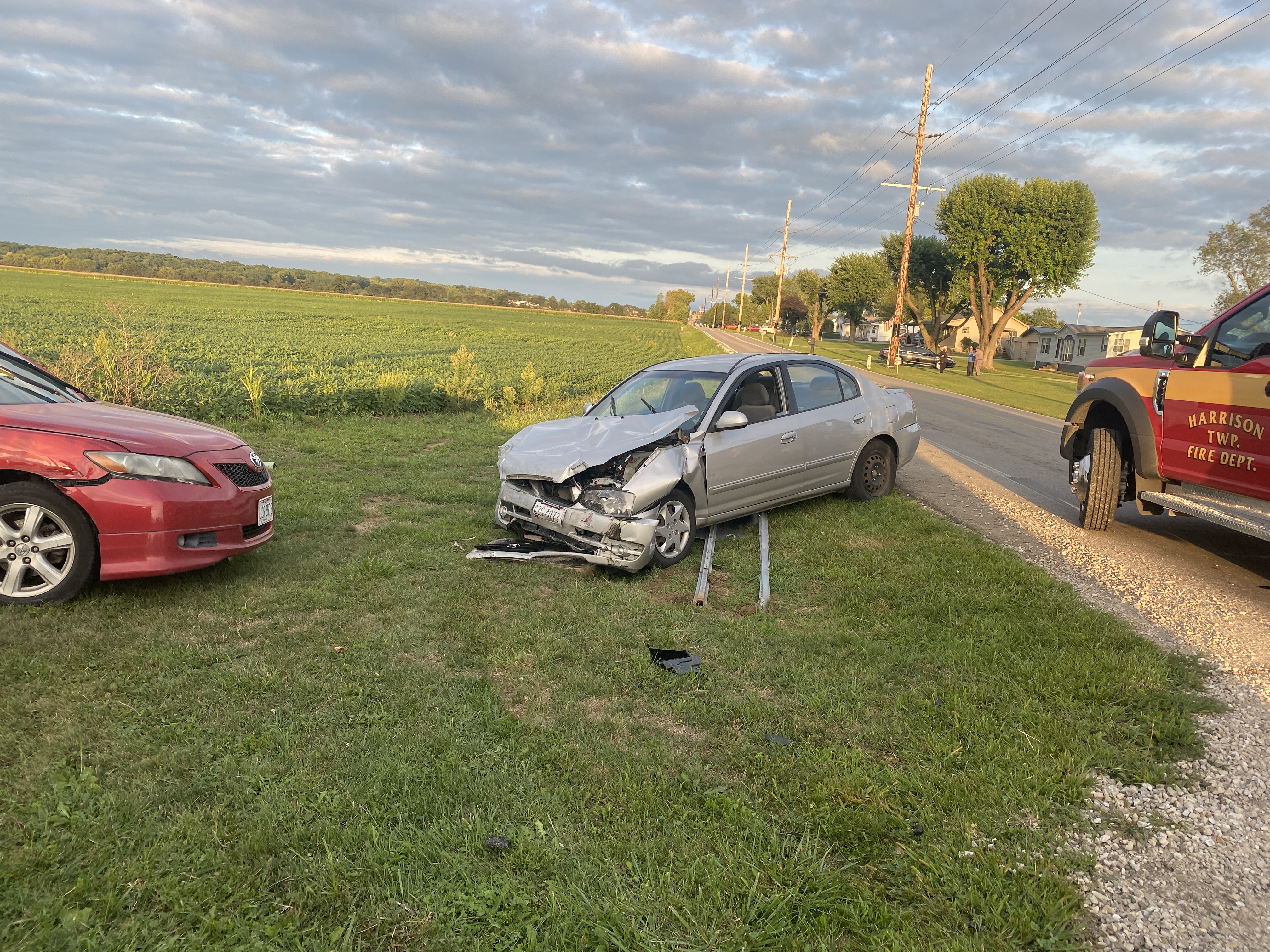 The collision sent both cars to the east side of Walnut Creek pike, the Toyota then struck a utility pole at a high rate of speed causing more damage to the already folded car.
Two occupants in the Camry the driver and a juvenile were transported to local hospitals with injuries. The driver of the Elentra was also sent to local hospital with injuries. All were reported wearing seat belts.
Harrison Township and Pickaway County Sheriff was on scene.