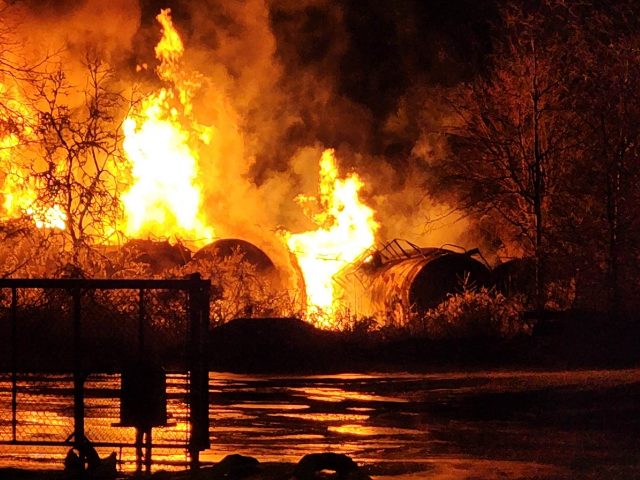 East Palestine – Around 930 pm on 2/3/23 first responders were called to the small town of East Palestine in Eastern Ohio after a serious train derailment. Since then dozens of fire departments, EPA officials, and Law enforcement have been requested to the area for assistance.
Today Reporter Kyle Bickle was on the scene for the most recent update.
Authorities are now testing the air quality in the area to check and make sure it's safe. They still have the one-mile containment zone around the area of the train derailment and fire and have reported that they had to make one arrest for a man who did not abide by the safety zone when he passed barriers and came close to the wreckage. EPA is checking the water quality of the local rivers and streams, and the local schools have been closed at this time.
Norfolk southern is on the scene with their specialty units along with Federal EPA.
Check out the coverage below.