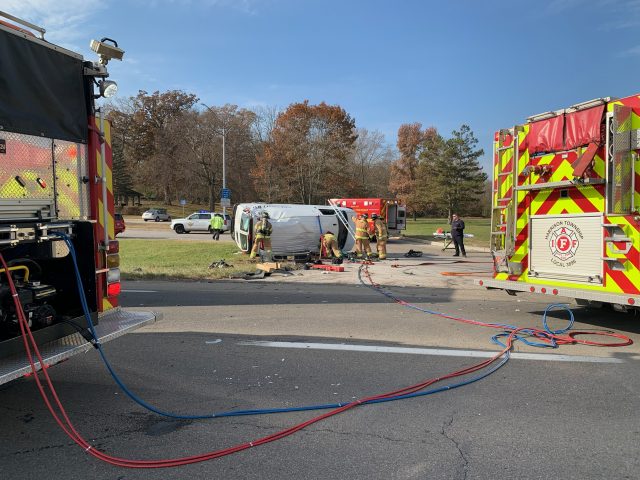 SOUTH BLOOMFIELD – Another week and another semi accident due to ACDA Assured clear distance with a semi trailer.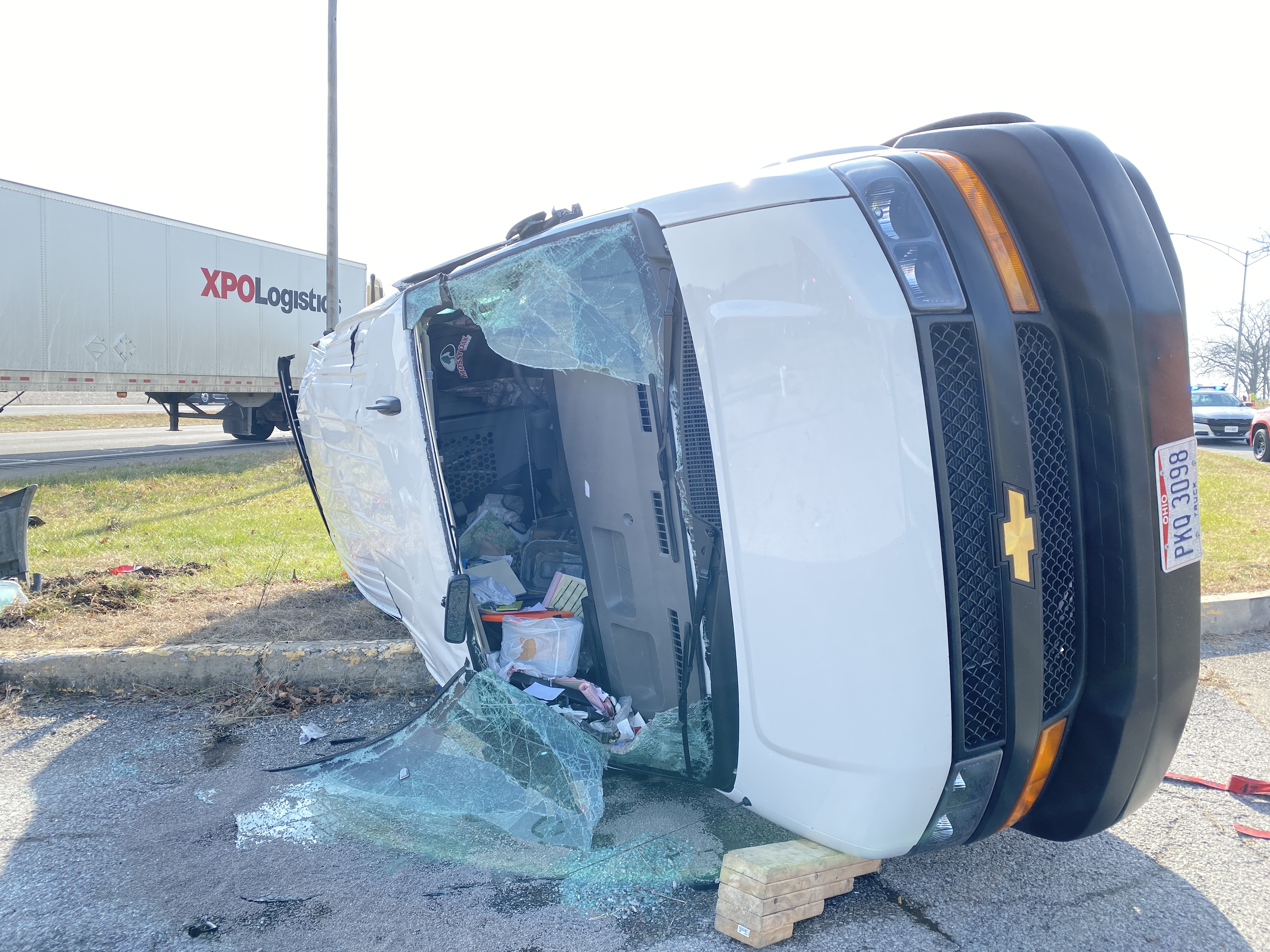 Around 10:30 am a 911 call came into Pickaway County Sheriffs office of a rollover accident on US 23 Southbound just north of South Bloomfield by the rest area located at 13515 US 23. According to the scanner one man was pinned within the roller vehicle and needed extrication.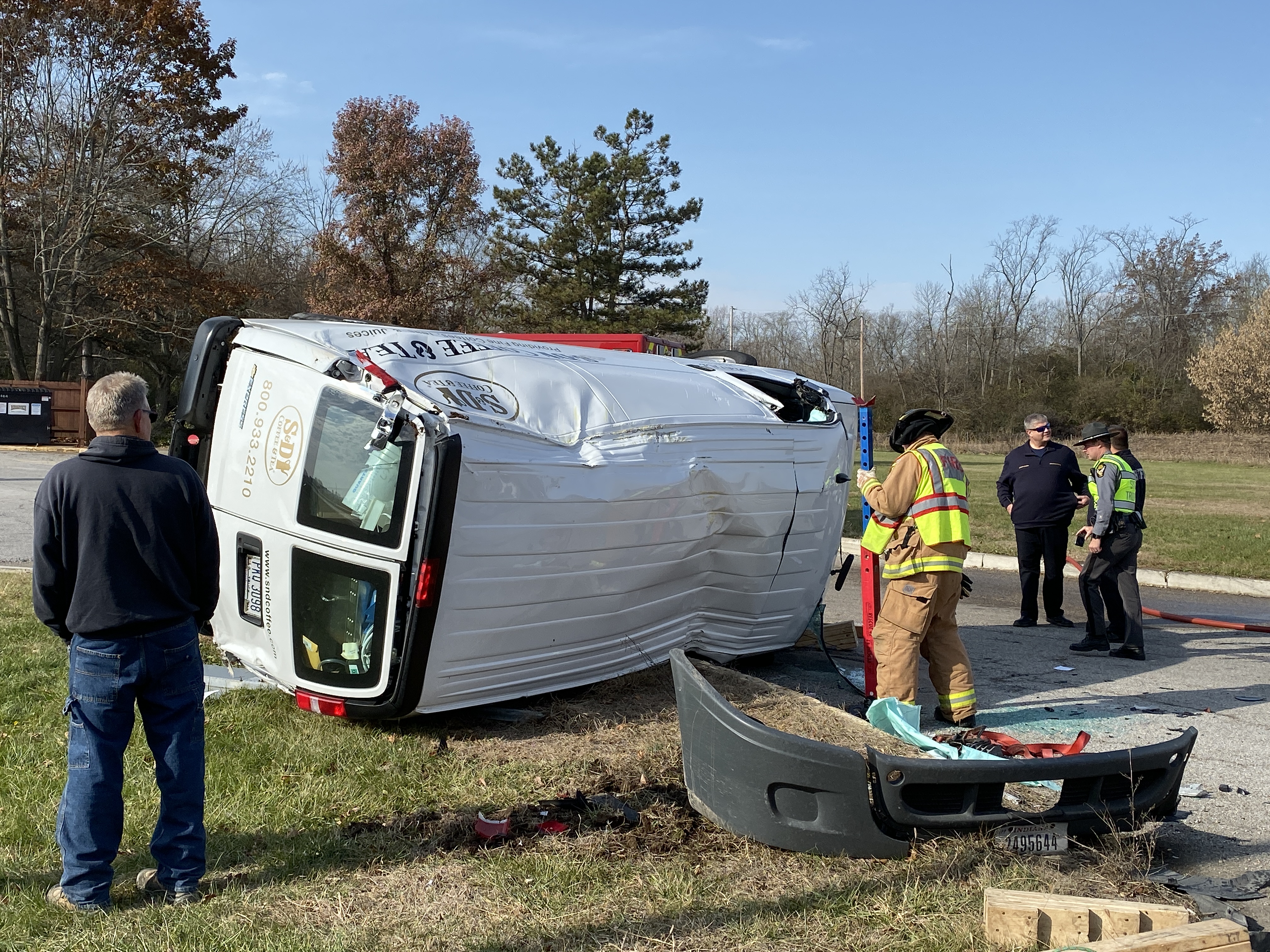 According to Ohio State Highway Patrol on Scene the white chevy cargo van was attempting to turn right into the rest area located at 13515 US 23, when the XPO Logistics Semi trailer failed to maintain assured clear distance and struck the van in the left rear. The van rolled over several times and came to rest in the ditch in front of the rest area. The man was pinned inside the vehicle and needed extrication to be removed. The man was transported to Grant Medical via ambulance with minor injuries but wanted to get a full X-ray.
The van was filled with coffee and tea products.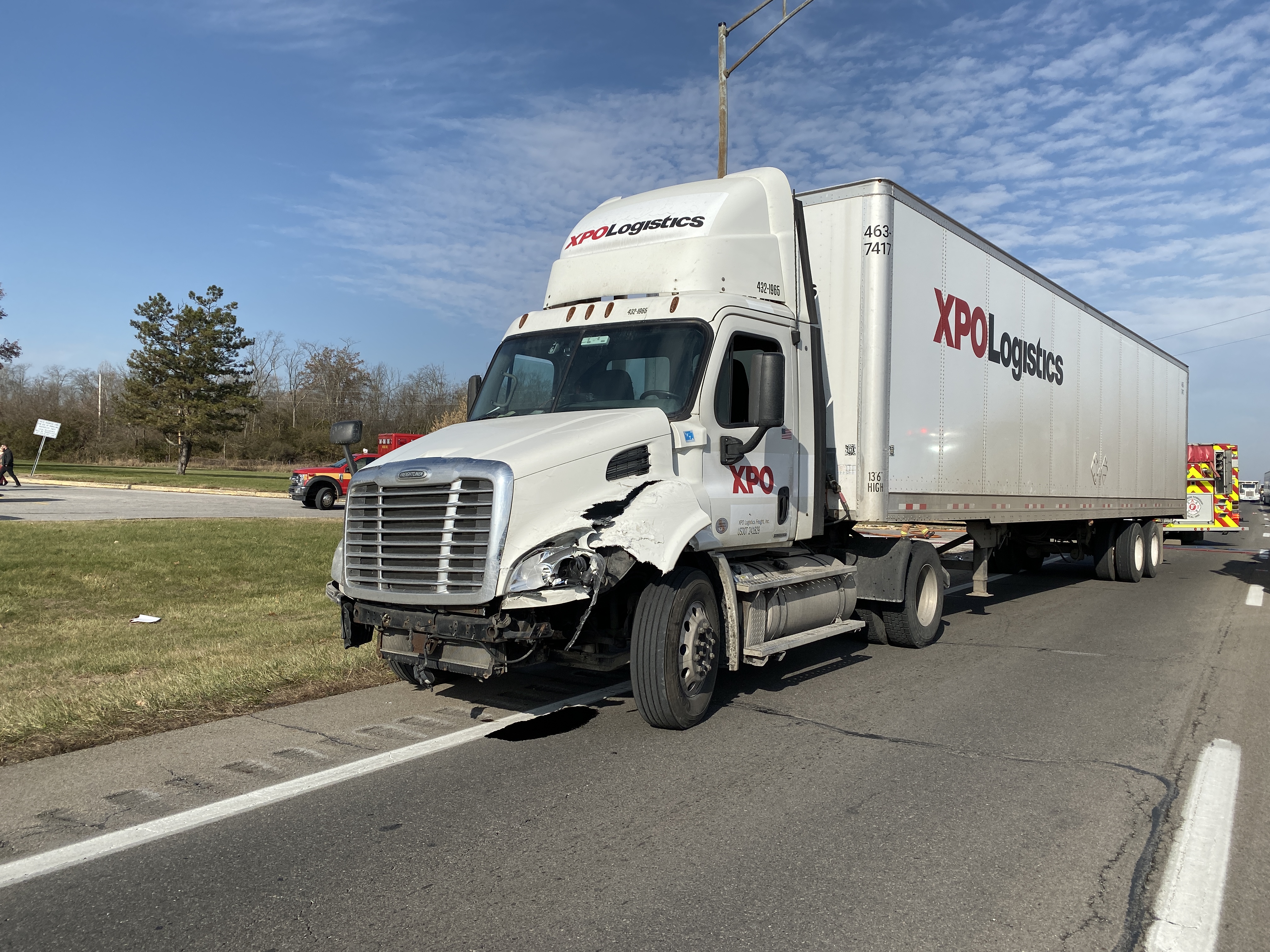 Hamilton Township, Pickaway Township fire, Ohio Highway Patrol, and South Bloomfield police were on scene.
The accident shut down US 23 for about 45 minutes. This is the fourth semi accident in less than a month.