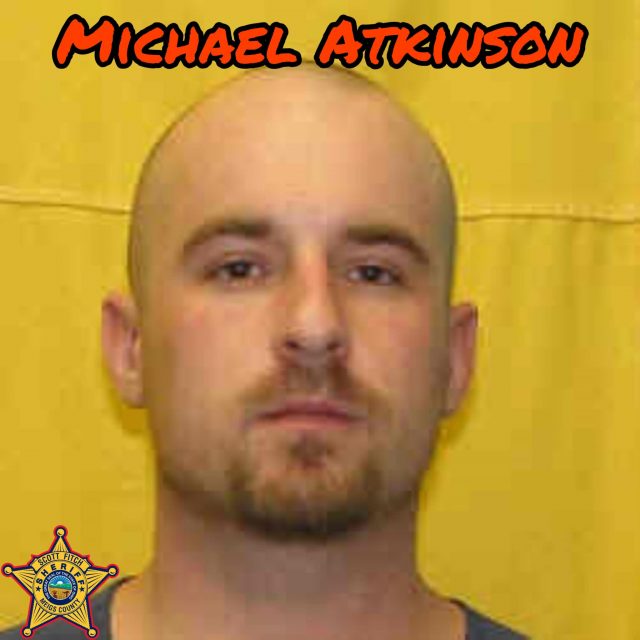 Meigs County – The Meigs County Sheriff's Office is seeking the whereabouts of Michael R. Atkinson, Age 41, of Coolville, OH. It was reported that Mr. Atkinson entered a residence along SR 7 in Tuppers Plains on Saturday, January 7th, 2023 brandishing a sawed off shotgun. Mr. Atkinson proceeded to rob an individual inside of the residence at gunpoint and stole money and an additional firearm. Michael Atkinson fired one round from the shotgun into the porch of the residence before fleeing the scene in what was described to deputies as an older model single cab truck that appeared to have been spray painted black. Michael Atkinson is considered armed and dangerous. Charges have been filed on Atkinson for Aggravated Robbery, a felony of the 1st degree.
Since January 7th the sheriff has reported that they have followed several leads and they have seized a sawed off shotgun that is believed to be the weapon used by Atkinson during the commission of the crime. We have also seized and impounded the truck that is suspected to have been used by Atkinson, but they have not captured the man yet.
"We will continue to do everything in our power to locate Atkinson, but we know he's aware that we are looking for him and strongly believe he is outside of Meigs County. We have received tremendous assistance by Sheriff Rodney Smith and the Athens County Sheriff's Office following up on tips in Athens County. We have also received assistance from other jurisdictions in Ohio and other states."
The sheriff is asking the public to not confront the suspect but to call 911 immediately if seen as he is still considered armed and dangerous. Michael R. Atkinson, Age 41, of Coolville, OH, white bald, possible facial hair.