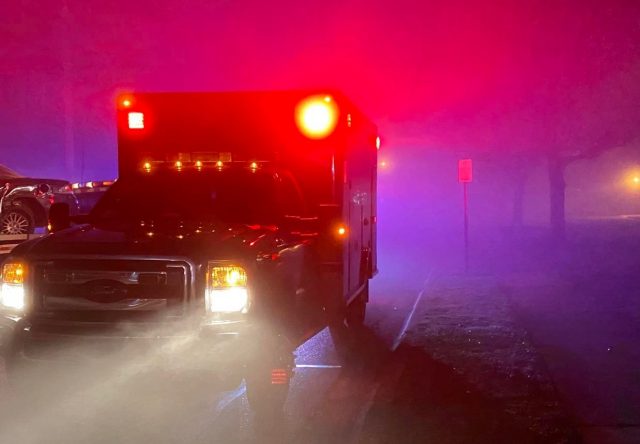 Chillicothe – A two-vehicle crash occured around 9:49 pm in the area of SR-159 and North Bridge street, police are reporting that speed and possible impairment are factors.
According to the Chillicothe police department a 2015 Jeep Wrangler operated by Brady Cook 27, of Chillicothe was SouthBound on SR 159/ N. Bridge St. and slowed in traffic in the left turn lane to US 50/ E. Main St. A 2010 Crystler Sebring operated by Ashley Steele 37 of Chillicothe was SouthBound on 159/ N. Bridge St.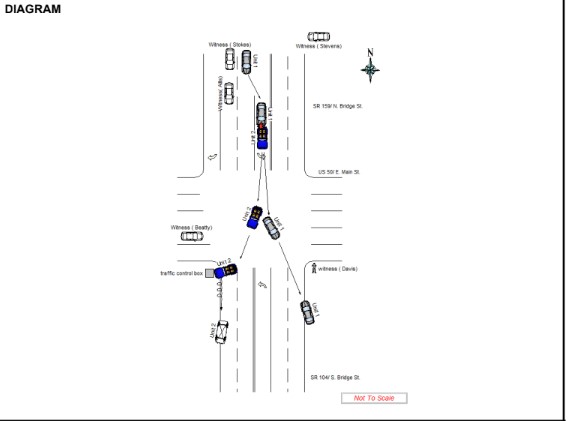 The front of the Sebring struck the rear of the Jeep at high speed. The collision caused the Jeep to travel through the intersection and strike a traffic control box. The Jeep then rolled over before coming to rest on its top in the Southbound lane of SR 104/ S. Bridge St. The Sebring continued through the intersection before coming to rest in the NB lane of SR 104/ S.
Witnesses contacted provided statements that Sebring was traveling at an excessive and unsafe speed prior to the collision.
The driver of the Sebring was injured and transported by EMS with minor injuries.
Police noted that Steele in the report was traveling with excessive speed and that she is under investigation for possible impairment. The investigation is still ongoing.