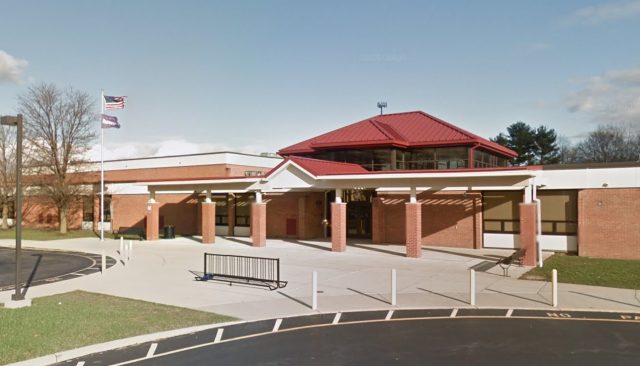 Fairfield county – Police surrounded Ridgeview Junior High School around 10 am this morning after reports of shots fired at the school.
When police arrived they found a person shot with a gun and unresponsive.
Muliple police departments arrived on the scene and a lockdown and sweep occurred inside the school.
It was determined that a parent had brought a gun to the school and committed suicide.
Update: Today, just before 10:00 a.m., our agency was notified by Pickerington Ridgeview Jr. High administration of a possible criminal act that was committed by the step-father of a student. The possible criminal act did not occur on school property, however the student, student's mother, and step-father were present at the school. A school resource officer and a detective were quickly dispatched to the school to investigate the matter. The detective arrived at the school and entered an administrative office where the step-father was seated. After a very brief conversation, the step-father produced a pistol and fired a single shot into himself. The step-father was pronounced dead at the scene. The school was immediately placed into lockdown and secured by arriving officers. No students, faculty, or our detective were injured. Students were evacuated to Pickerington Central High School for unification with their parents. The investigation is on-going at this time. Further details will be made available at a later time. Thank you to the Fairfield County Sheriff's Office, Ohio State Highway Patrol, and the Violet Township Fire Department for their assistance.
All Students were reported safe by police, but the school moved the children to Pickerington Central High School.
The traffic control plan will be for parents to approach Pickerington Central HS via Lockville Rd. and Opportunity Way and exit via Opportunity Way and Hill Rd. South.
Identification of the man was not released at this time, an investigation has been launched