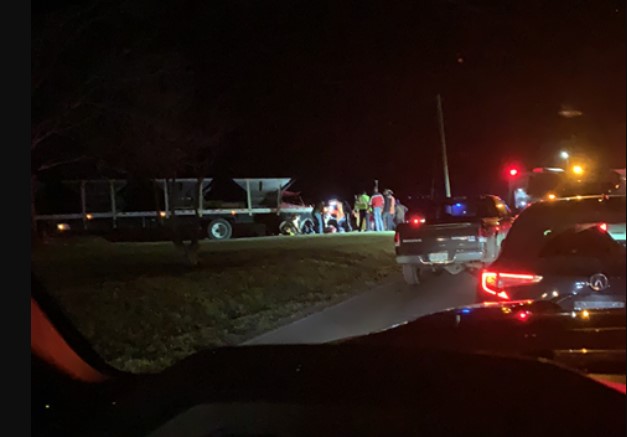 ROSS – One man has been transported to the hospital after being hit by a semi-truck driver in Ross County
According to Ohio State Highway Patrol at approximately 6:20 on December 8, 2020, a crash occurred between a pedestrian and a 2021 Freightliner Semi truck operated by Clark Amos, 33 from Winchester Kentucky. The man was hit at the intersection of Miller Road and Charleston Pike in Ross County.
According to State Highway patrol Amos was attempting to turn around onto Charleston Pike from Miller road and was getting assistance from an elderly motorist Ralph Scott 77 of Chillicothe when he slipped and fell under the commercial vehicle and was struck while the vehicle was in motion.
Mr. Scott was transported by Medflight to Grant Medical with non-life-threatening injuries.