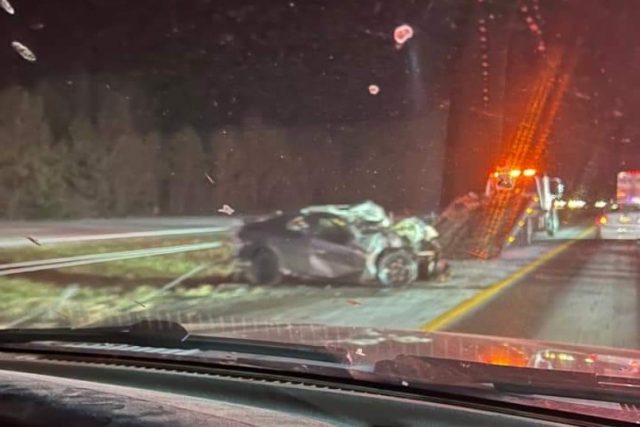 Morrow County – One person died in a fiery crash that occurred on I-71 in Wednesday.
Ohio State Highway Patrol had the roadway shut down for hours Wednesday night into Thanksgiving after a car collided with a semi-truck after crossing the median at a high rate of speed into a northbound truck.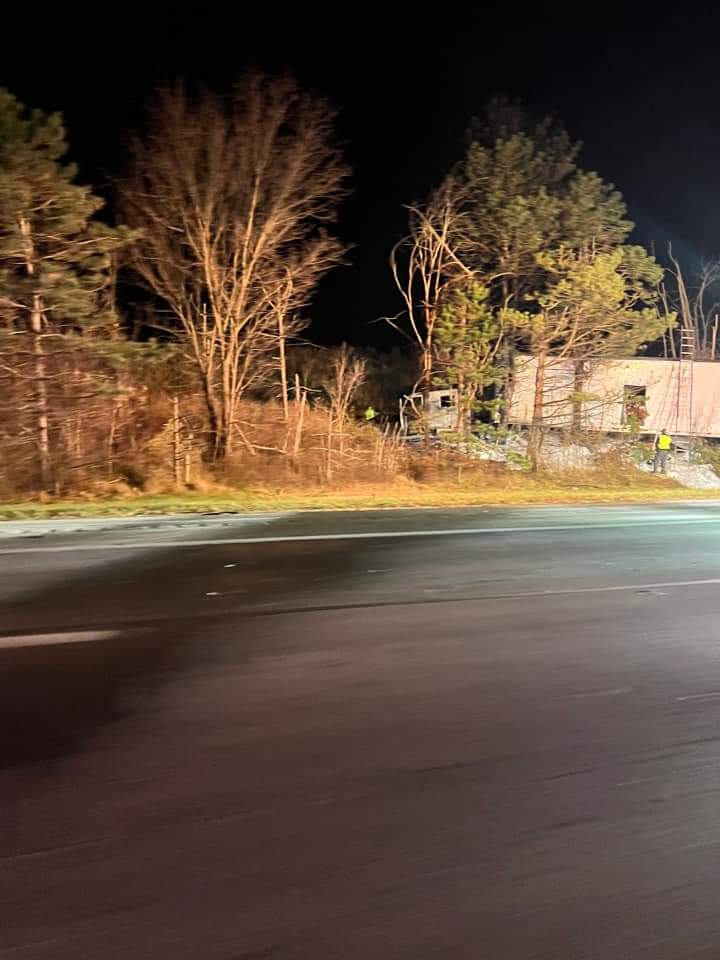 According to OSP the crash happened around 6:40 p.m. Wednesday on I-71 in Harmony Township. A 2006 Cadillac CTS driven by Abraham Smith Jr., 56, of Canton, Ohio, was traveling south in I-71 when it crossed the median and was struck by a semi that was traveling north. The semi then hit another vehicle and then left the roadway on the right side of the road and into trees.
A witness told Sciotopost that saw the collision and said that the car and the semi immediately burst into flames.
Smith died at the scene of the crash, the semi-driver was transferred to OhioHealth Mansfield with minor injuries, and the SUV driver was uninjured.
OSP shut down the area of the crash for investigation for several hours.