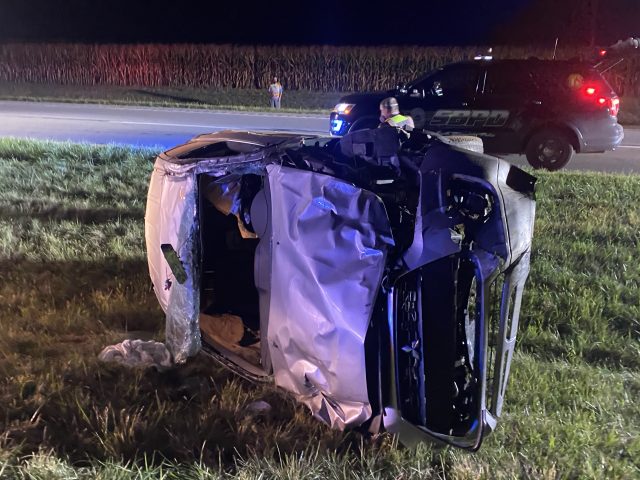 Pickaway County OH-  A single vehicle rollover crash has occurred on U.S. 23 South Bound, just south of Bloomfield Hills Dr. around 9:30 pm on September 16th.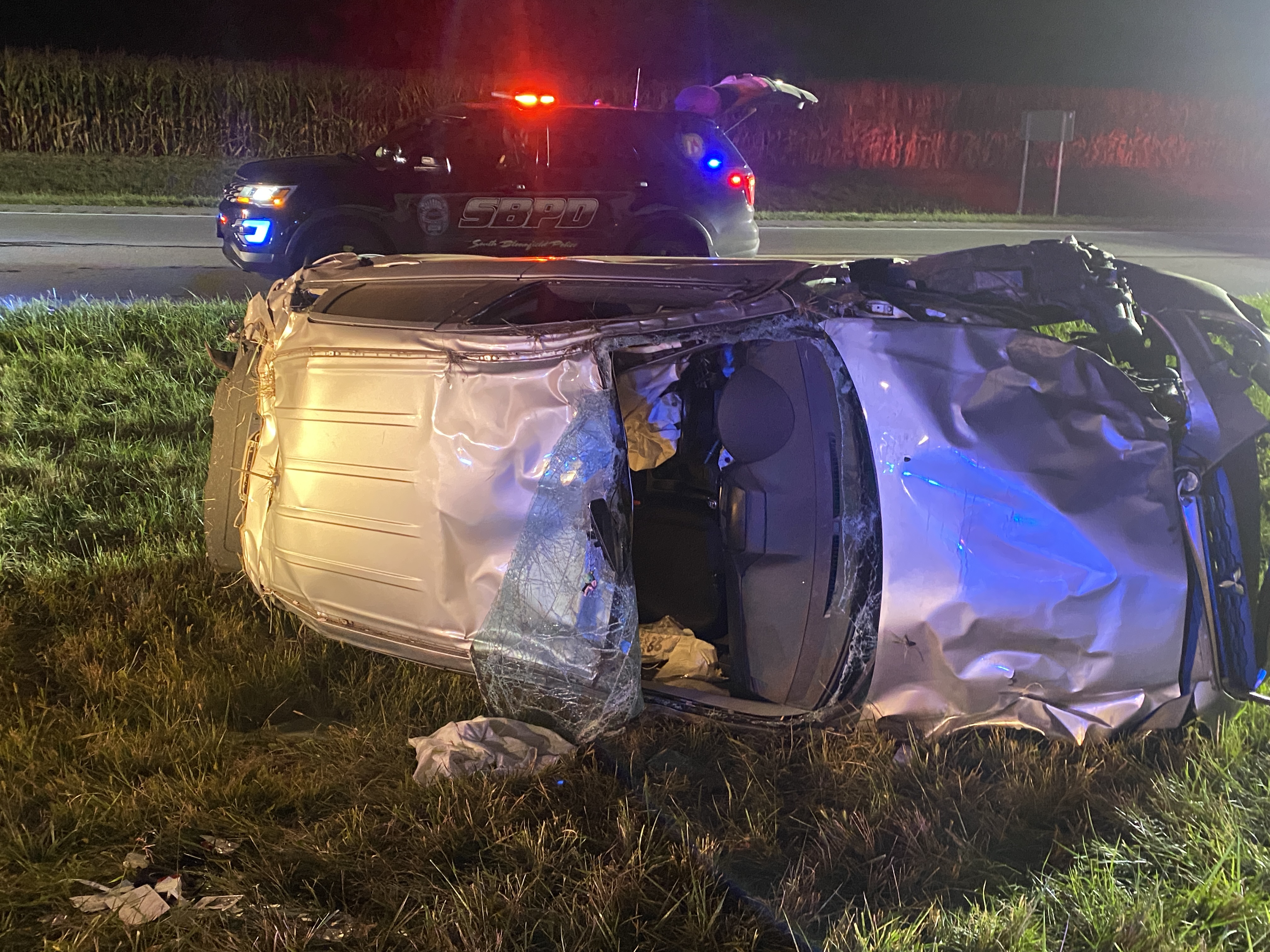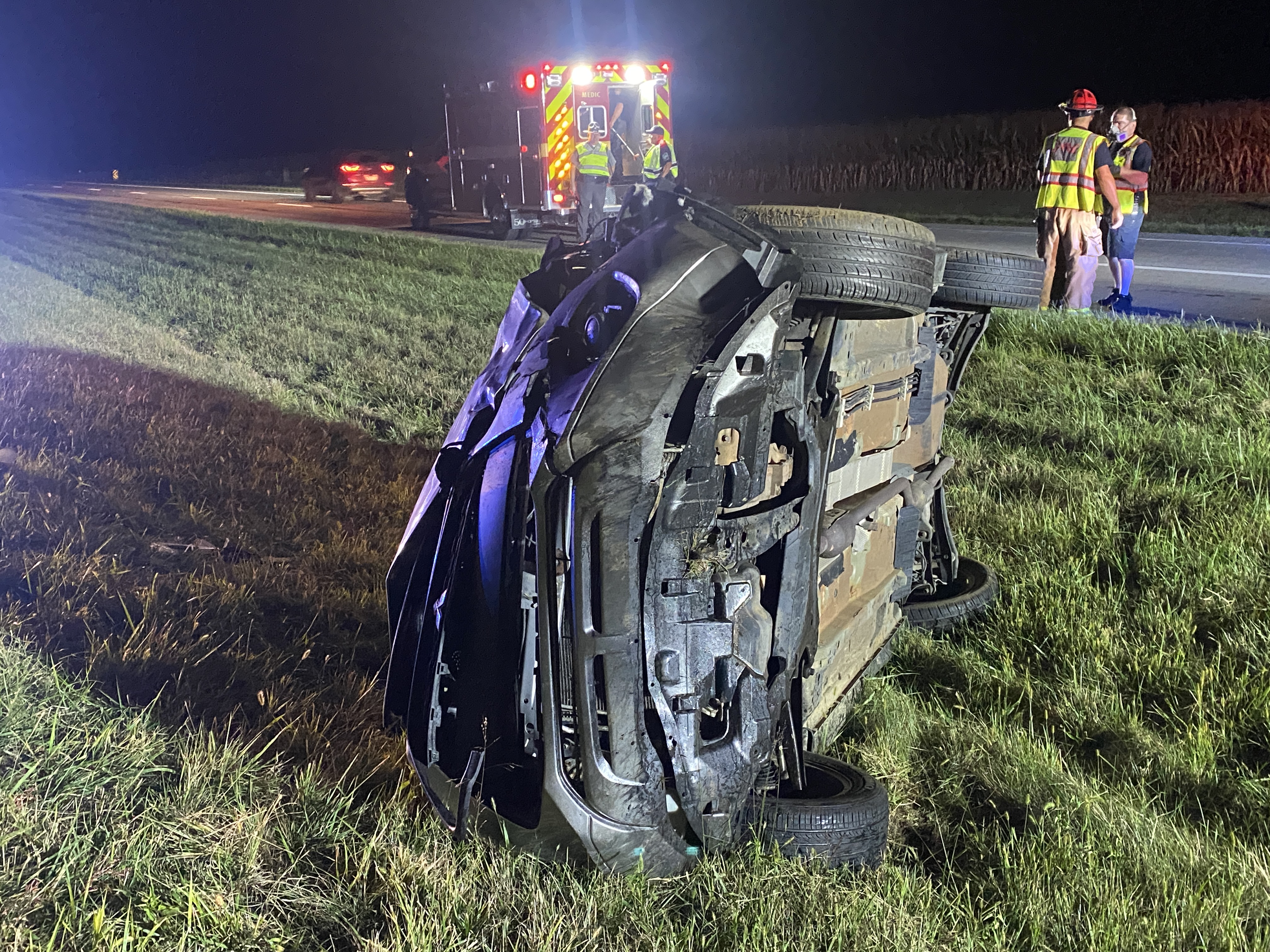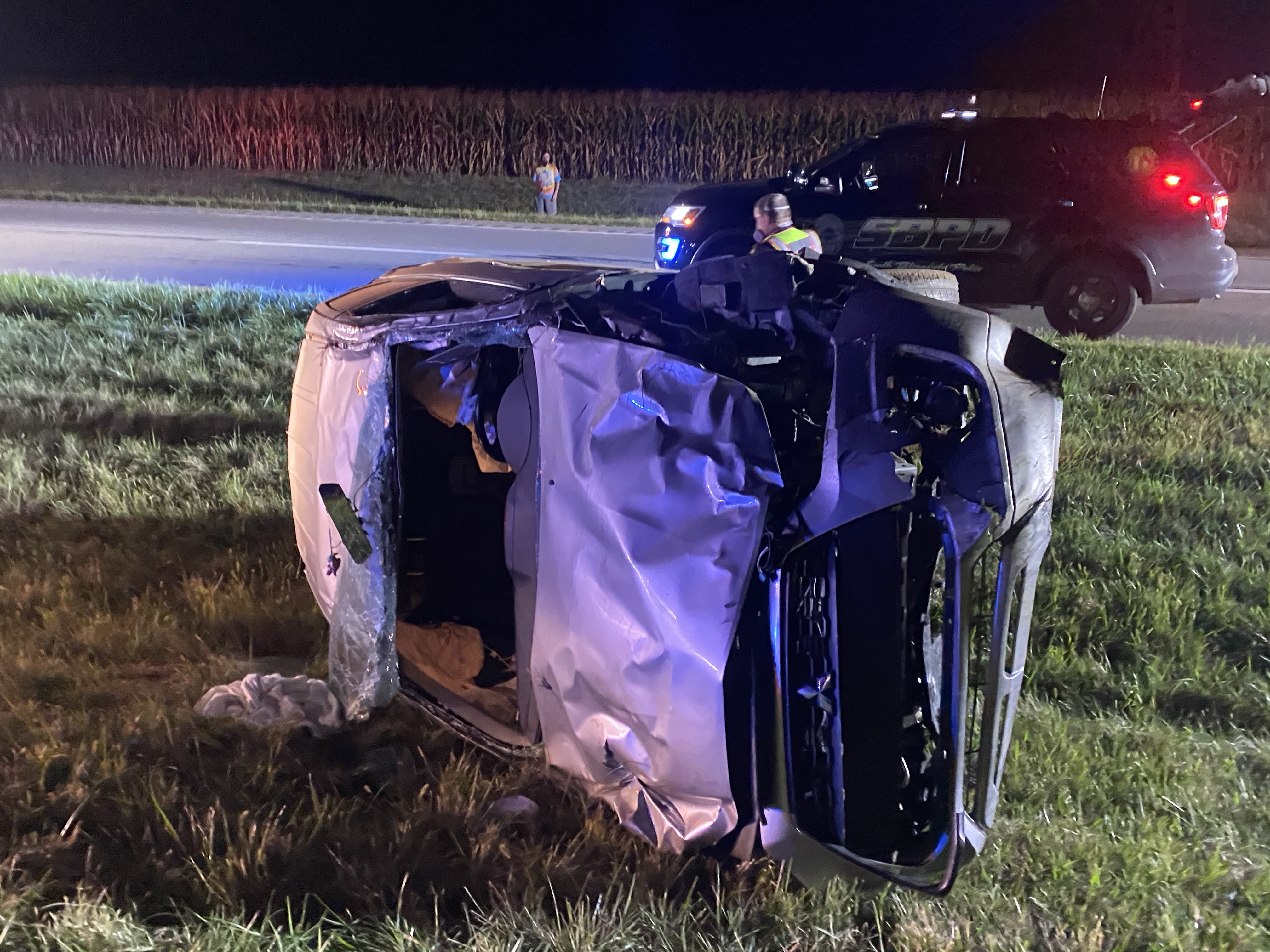 According to Ohio State Highway Patrol, a 49 year old female was entrapped in the vehicle after rolling her silver Mitsubishi SUV several times after leaving the southbound lanes of US-23. When Harrison fire department arrived on scene they quickly removed her through the windshield of the vehicle, where she was transported to local hospital with minor injuries only.
OSP said that they were currently investigating the accident as a possible impairment crash. Patrol was unsure if the driver was wearing a seatbelt at time of crash.
OSP, South Bloomfield police, Harrison, and Pickaway Sheriff were on scene.