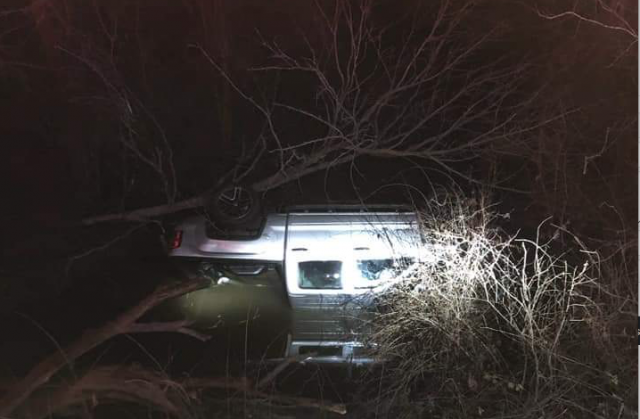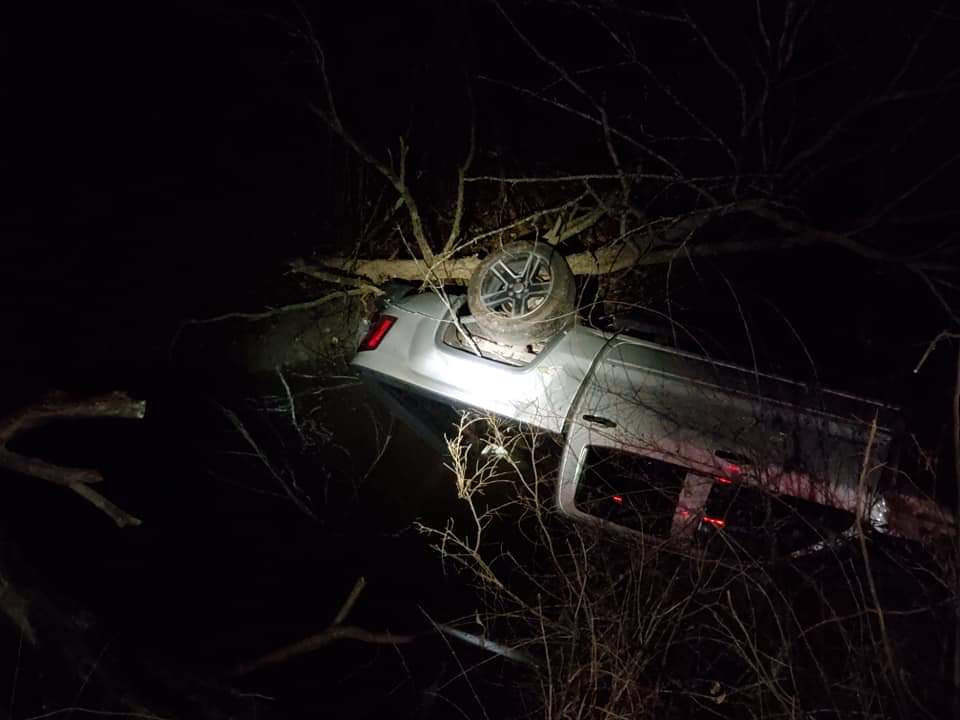 ROSS – Police reported a wreck around 6:45 pm on December 2, 2019 of a truck that had left the roadway and rolled into a ravine on Mile Tree Road just outside of Clarksburg.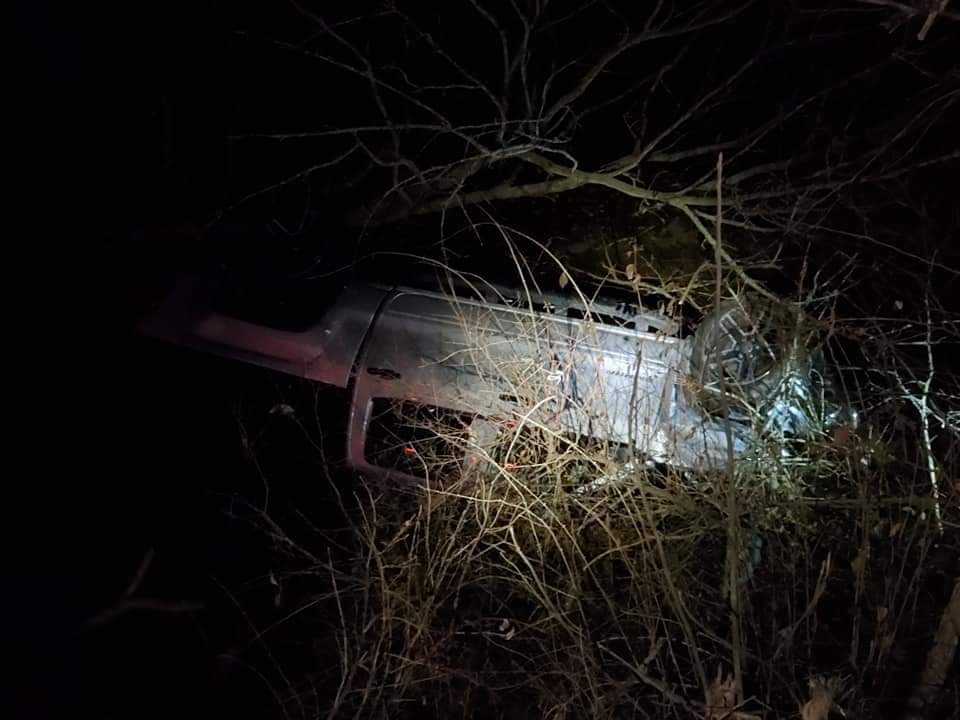 According to police the GMC Sierra left the roadway on the right side of the roadway overturned went down a 15 foot ravine and came to stop in the Stall Run stream. The driver was able to exit the vehicle and call 911. He was treated for head, neck injuries, but was not in serious condition.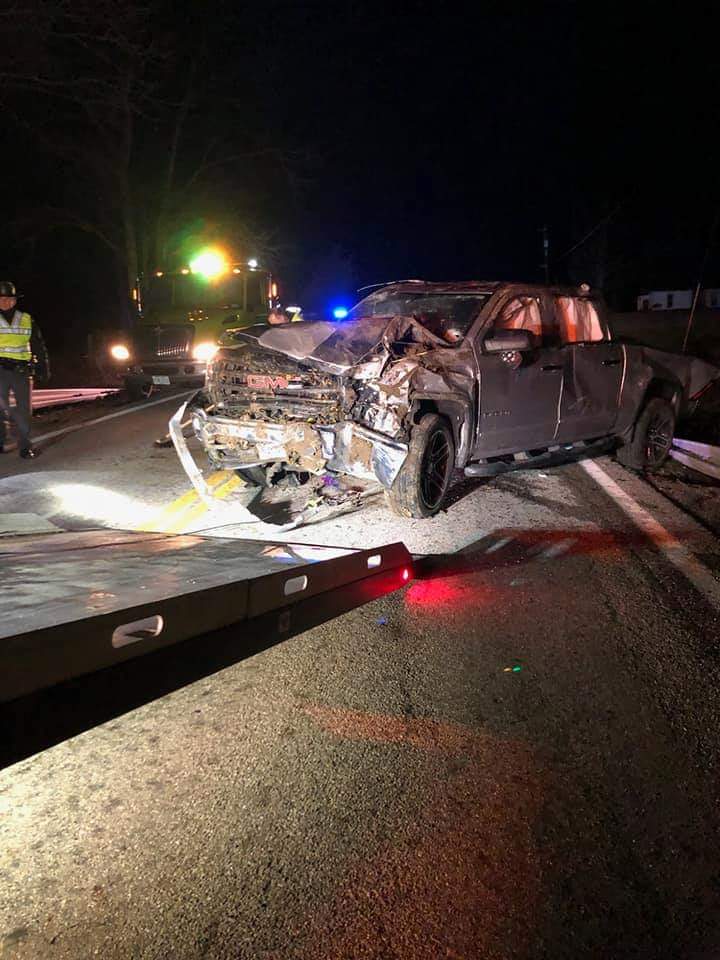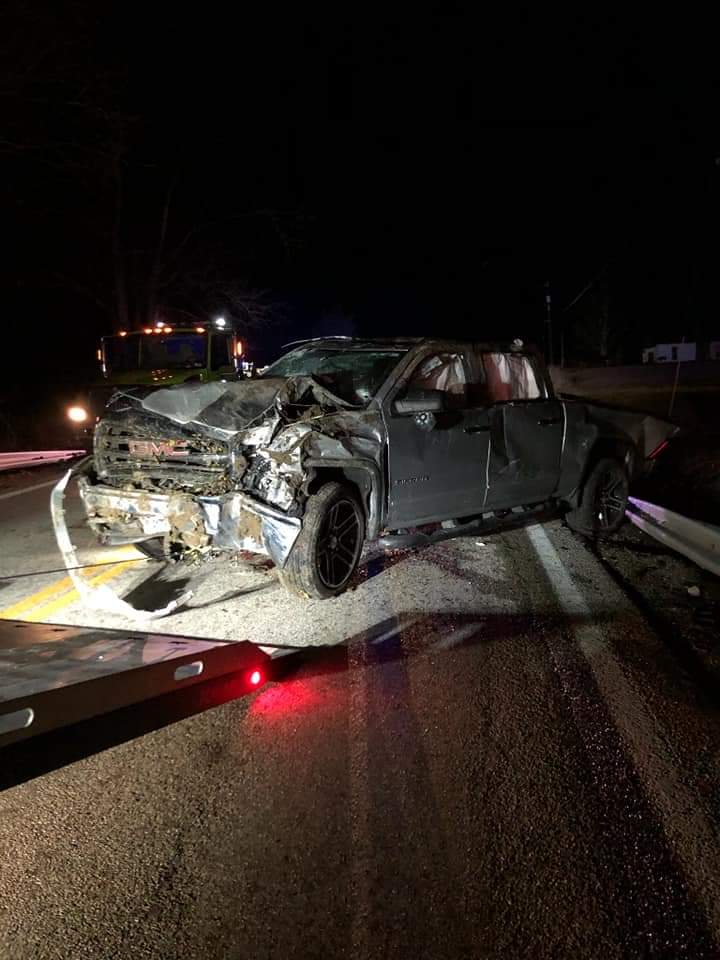 It took the tow company about a hour to get the truck out of the ravine and back into the road. The driver was wearing his seatbelt at time of crash.