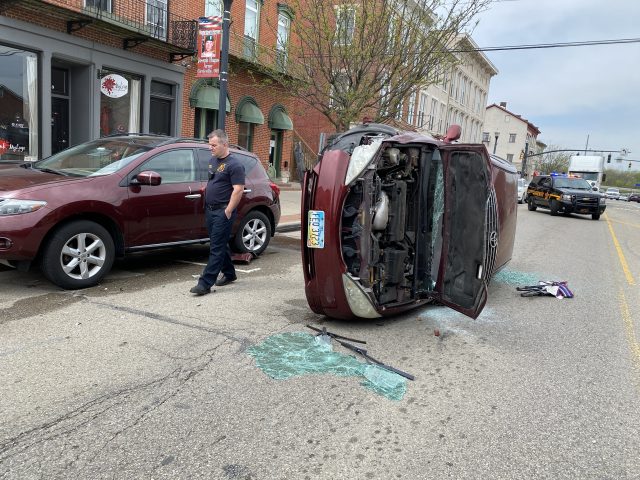 CIRCLEVILLE – One person was transferred to the hospital then med flown to Columbus Area hospital with injuries.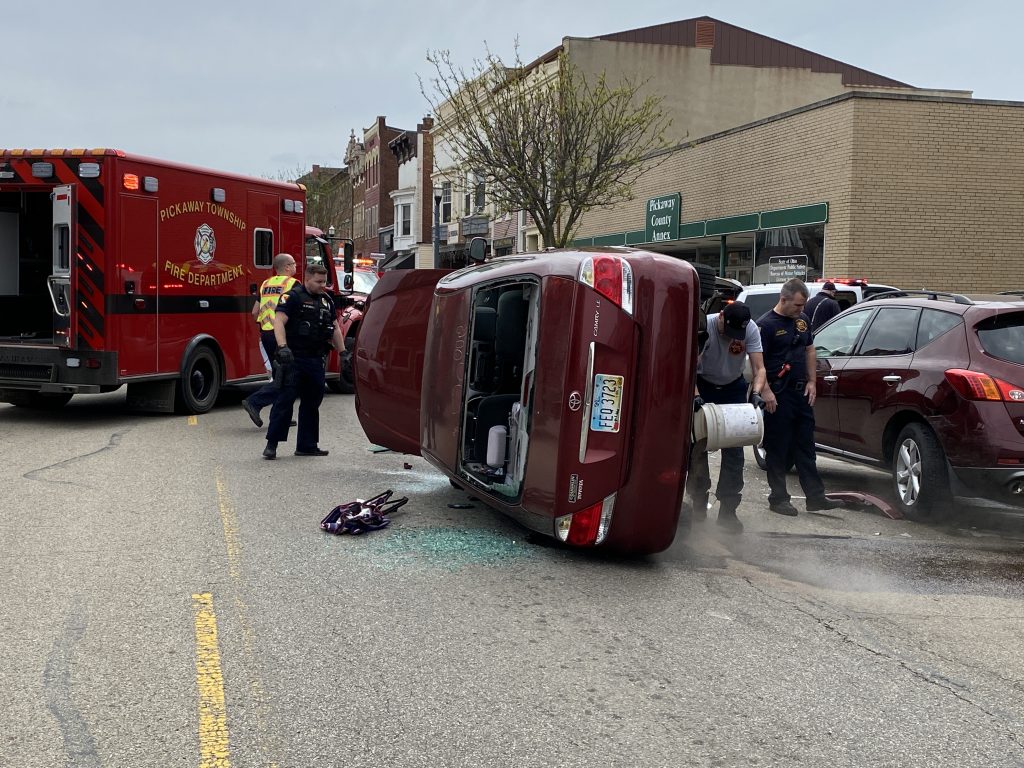 According to Circleville Police on scene, the red Toyota Camry LE was driving eastbound on Main Street SR-22. When the 69-year-old woman got too close to a parked Nissan Murano parked in front of Ink my logo located at 149 West Main Street. When she hit her front right side tire on the SUV it caused the Camry to flip on its side and come to rest in the middle of the road.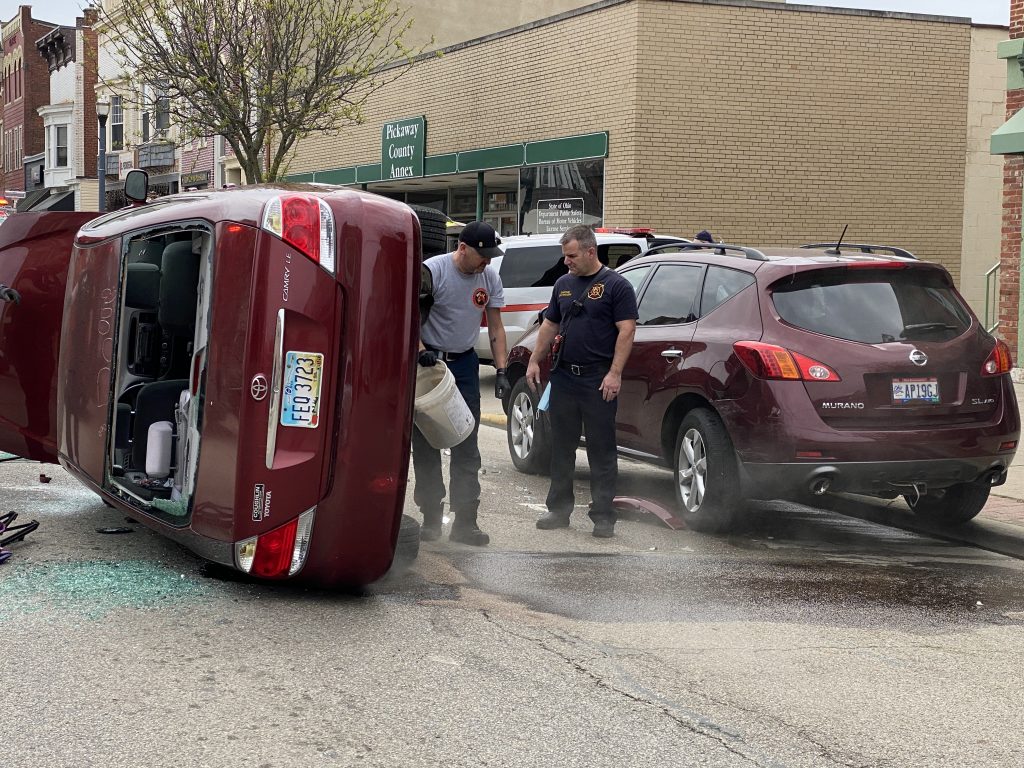 A witness said one of Circlevilles Officers who was on the scene first covered the woman in a blanket then smashed the front window out to help the woman get out of the vehicle quickly, because the vehicle was leaking gas.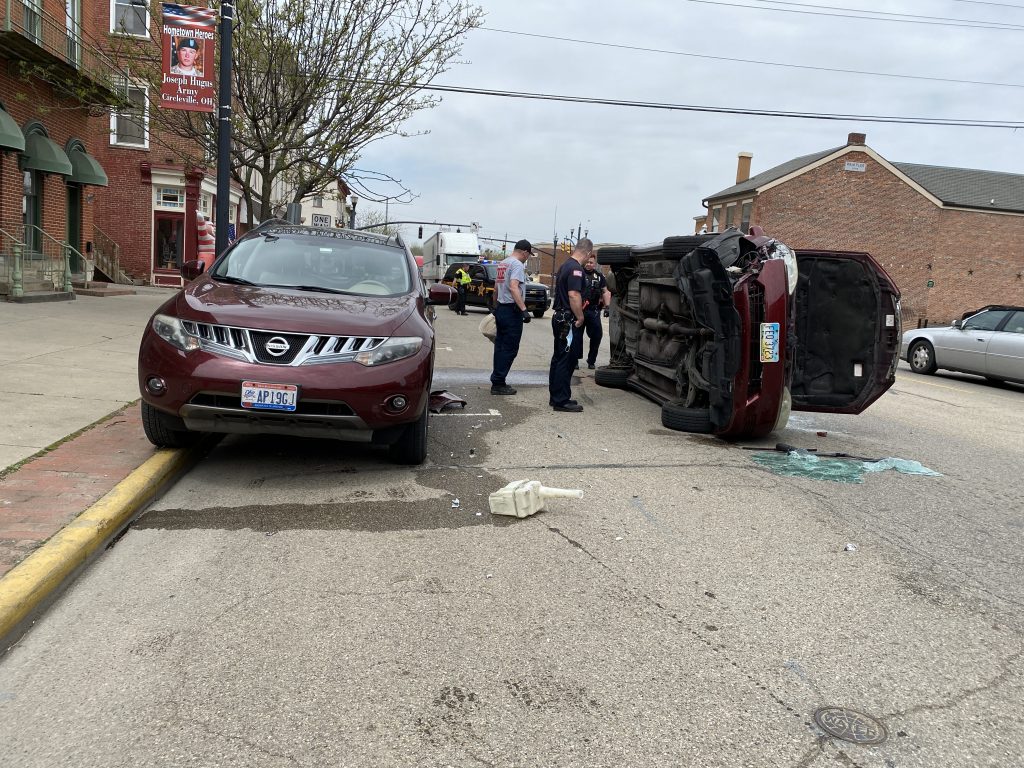 The 69-year-old woman was the only person involved in the wreck. She was transferred to Berger hospital and then flown to Columbus Hospital due to some of her injuries and some medical unknowns.
Circleville Fire, Circleville Police, and Pickaway Sheriff department was on scene.