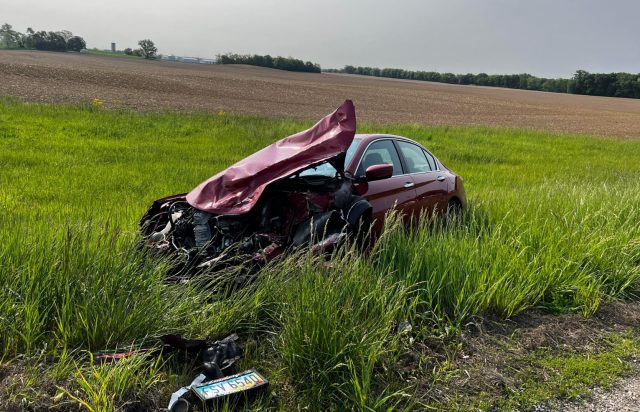 Pickaway County – One person was transferred to the hospital after a crash around 8:50 am on Thursday
According to the Pickaway County sheriff, a red Honda Civic was heading eastbound on OH-22 and attempted to take a left turn across lanes into the Goody Nook at the intersection of OH-104 and 22 and turned into the path of a Dump Truck that was traveling westbound on 22 hitting head on.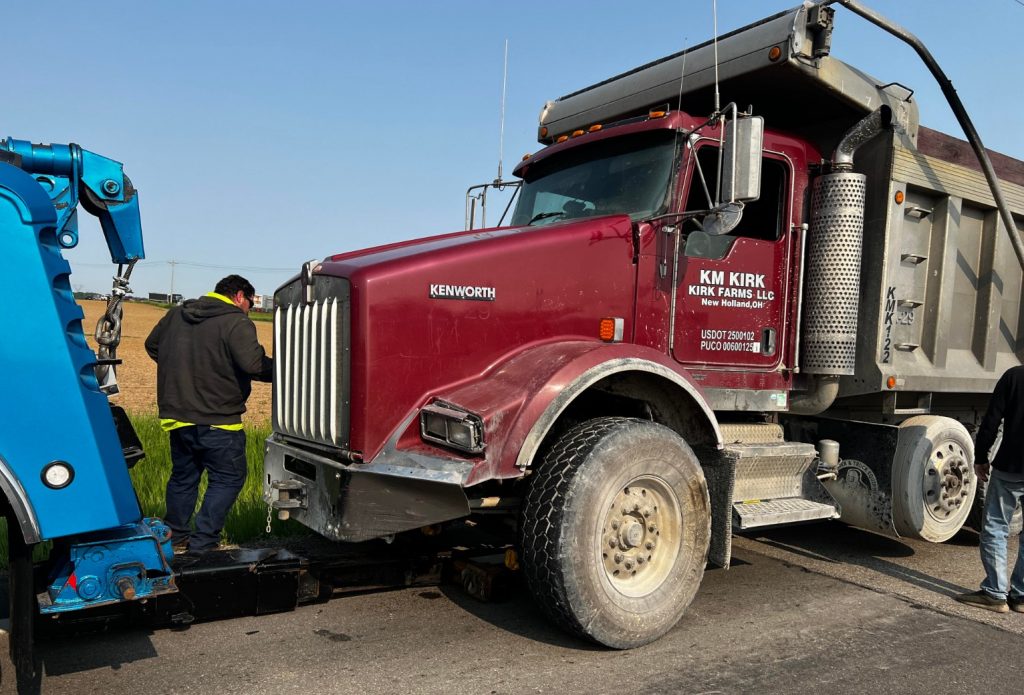 The Honda was pushed into the farm field on the south side of 22 and the dump truck turned to stop on 104. The driver of the Honda was transferred to Berger Hospital with injuries, the Dump truck driver was uninjured.
The crash is still under investigation.