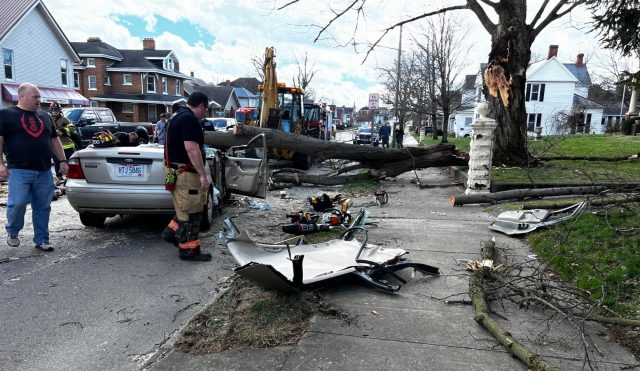 Circleville – Two people were in a car driving south on North Court street when a tree fell directly on their car, entrapping one.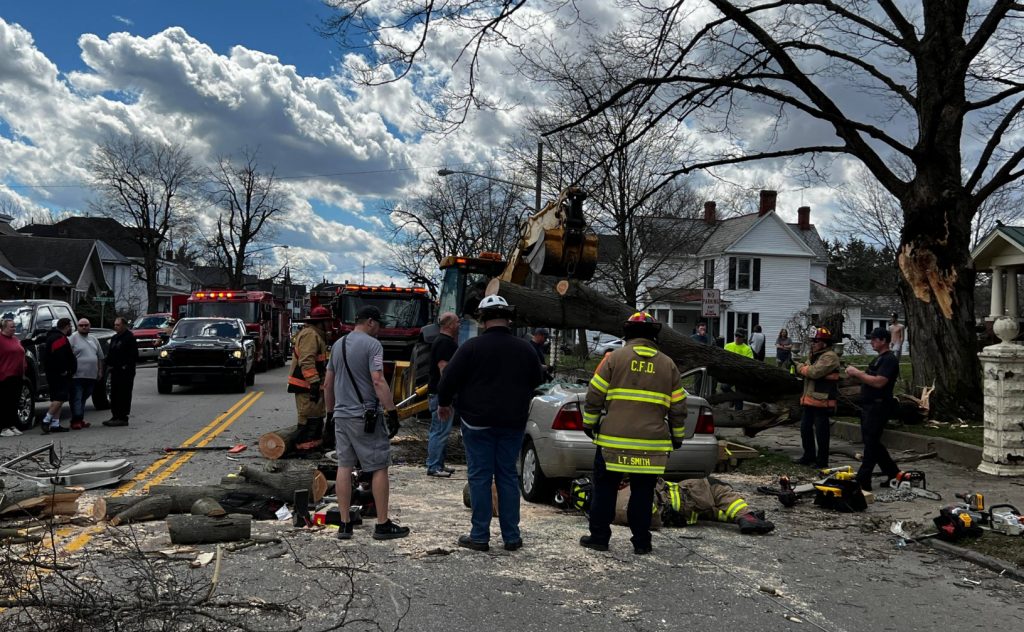 Something out of a movie, according to the Circleville Police department around 1:15 pm on Saturday during a heavy wind storm they received a 911 call of a car under a tree in the area of North Court Street and Pleasant Street. The driver of the Ford Focus was pinned when the tree crushed the top of the car and landed on top of her.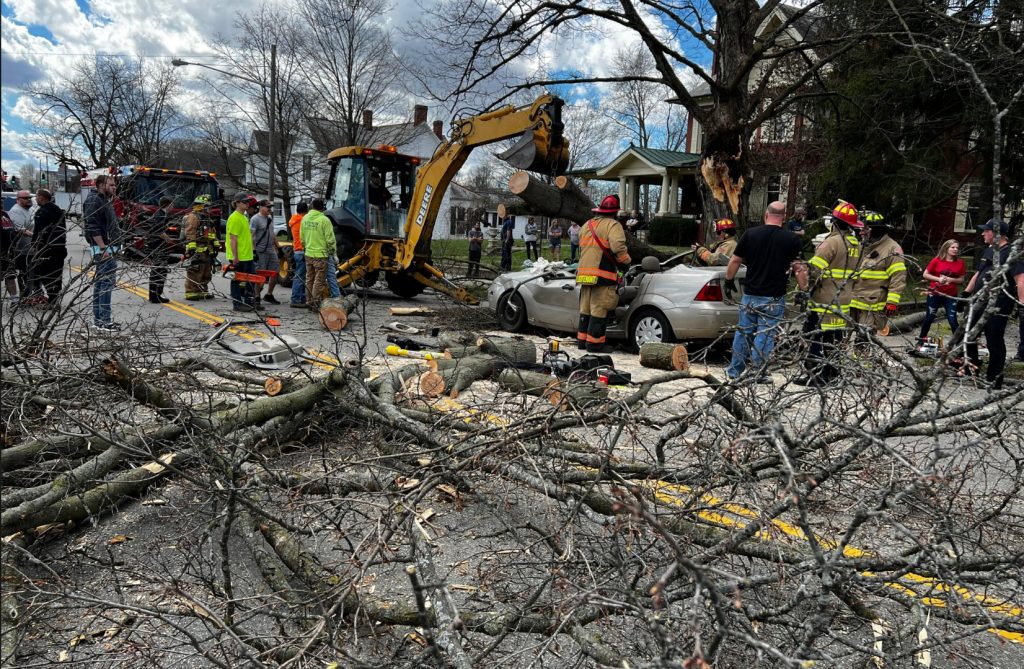 A witness on the scene said that he saw it happen and jumped to the rescue, he told Sciotopost that he talked to the lady that was pinned and tried to calm her down as firefighters arrived on scene.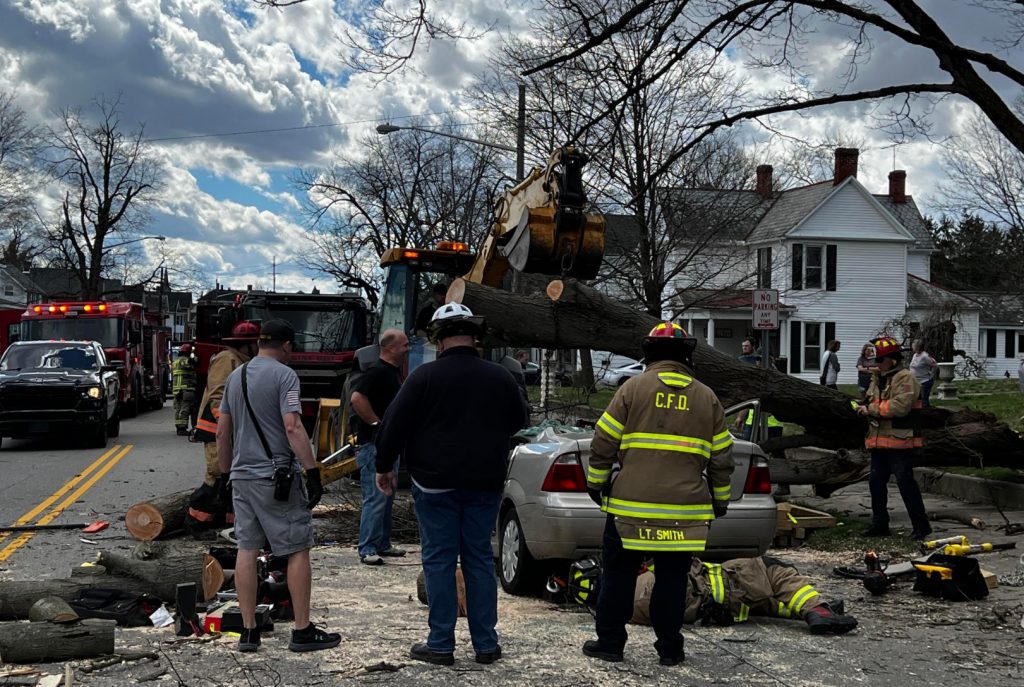 The next 15 minute was hectic on the scene with several fire departments arriving to the scene and chainsaws cutting the huge branch of the tree that had fallen. Bystanders worked with the fire department pulling branches away from the car as they cut them.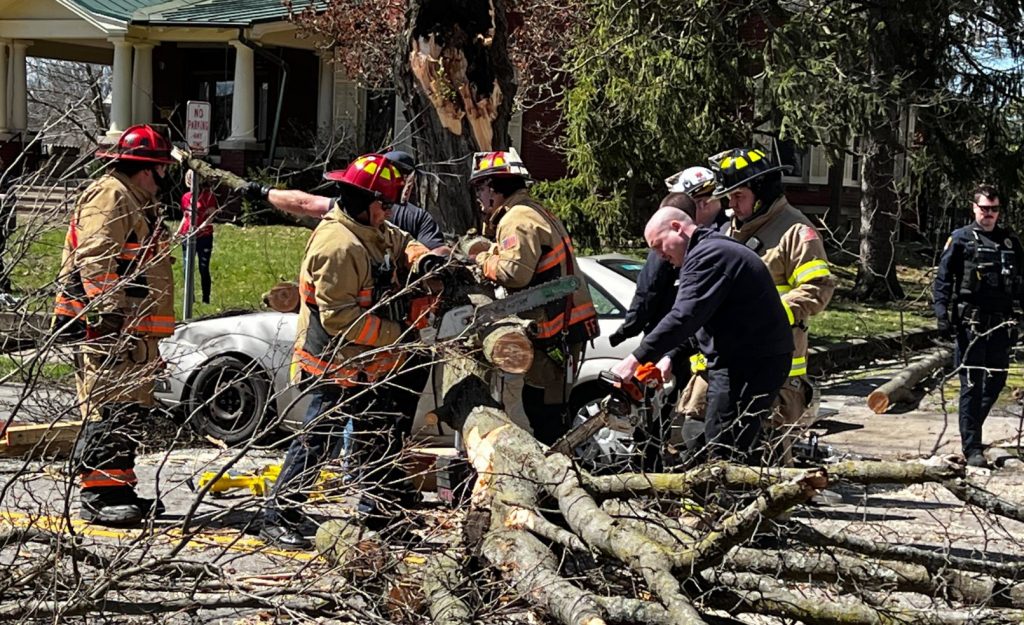 The city of Circleville utility crew brought a front-end loader to help lift the huge branch off the car. After the branch was removed the fire department cut the top of the vehicle off and removed the driver on a backboard.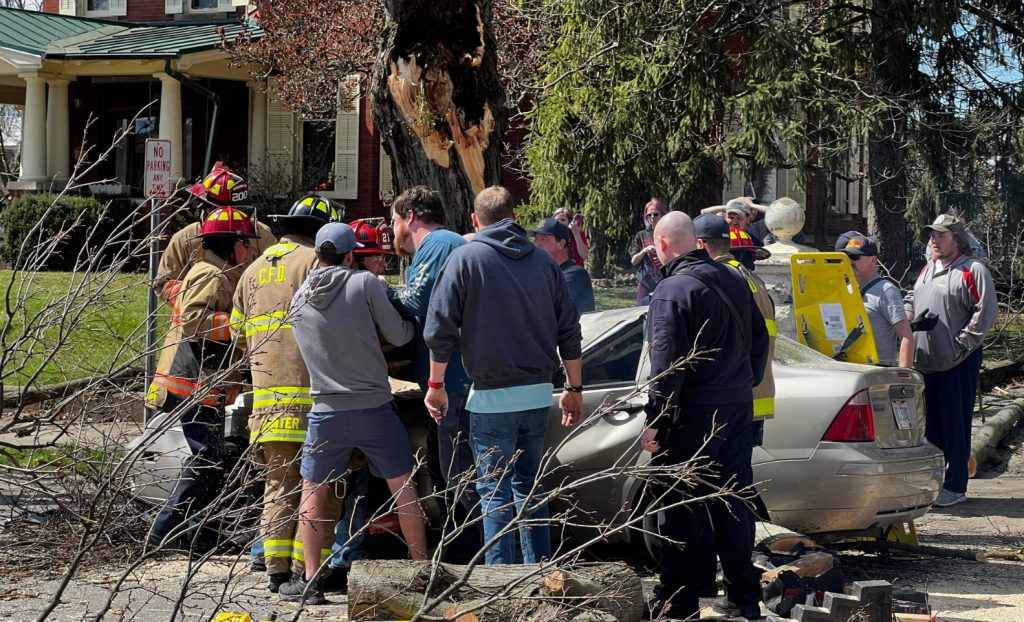 According to Chief Thompson who was at the scene they at first requested an air medical helicopter but, because of the high winds, all helicopters were grounded. Circleville fire department took the driver to Grant by Ambulance in Serious but stable condition. The passenger was uninjured.