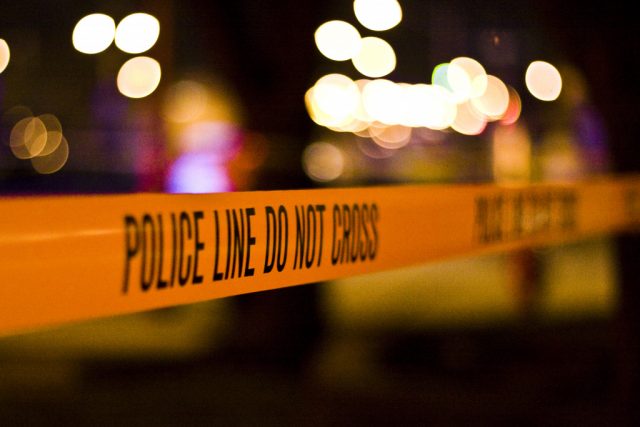 WILMINGTON – On August 11, troopers from the Ohio State Highway Patrol responded to Interstate 71 in an attempt to locate an armed suspect who fled from the FBI Cincinnati Field Office. Troopers located the suspect's vehicle, a Ford Crown Victoria, near the northbound Interstate 71 rest area in Turtlecreek Township, Warren County at approximately 9:37 a.m. Once troopers got behind the vehicle, the suspect fled and a pursuit ensued. While behind the vehicle, a suspected gun shot was fired from inside the suspect's vehicle. The pursuit continued on Interstate 71 until the suspect exited at state Route 73, traveling eastbound before turning onto Smith Rd.
The suspect's vehicle came to a stop at approximately 9:53 a.m. on Smith Rd. near Van Trees Rd. in Chester Township. The suspect exited the vehicle and engaged officers, where gunfire was exchanged on two separate occasions. The suspect then utilized his vehicle for cover, and a standoff situation began.
Throughout the afternoon troopers and our law enforcement partners attempted to negotiate with the suspect to bring the standoff to an end. Once negotiations failed, troopers attempted to take the suspect into custody by utilizing less lethal tactics. At approximately 3:42 p.m., the suspect raised a firearm and shots were fired by law enforcement officers. The suspect succumbed to fatal injuries on scene.
The identity of the male subject has not been confirmed at this time.
The incident remains under investigation by the Ohio State Highway Patrol, the Ohio Bureau of Criminal Investigation and the Federal Bureau of Investigation.