COLUMBUS – On March 11, troopers from the Delaware Post responded to a call of a vehicle that had crashed on Interstate 71 northbound at mile post 122, near Gemini Parkway. Troopers say that at 9:56 a.m. a 2014 Gray Ford Fusion went off the left side of the roadway and struck a cable barrier. Initial reports indicated that an occupant from the vehicle was discharging a firearm at the scene.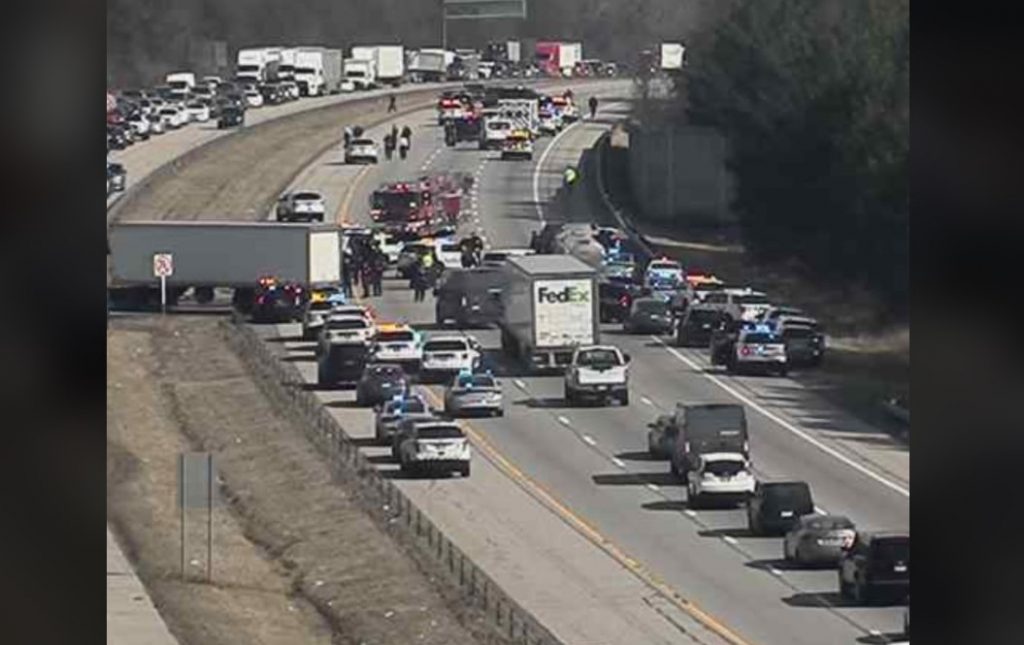 Officers from the Columbus Division of Police (CPD), who were also responding, arrived on scene, at which time the suspect continued to discharge his weapon. CPD officers opened fire on the suspect, who was struck. The suspect was then taken into custody and transported to Grant Medical Center for non-life-threatening injuries. A second occupant of the vehicle was also taken into custody during this incident.
A vehicle matching the same description was also involved in a hit-skip crash today at 9:37 a.m. on Interstate 70 westbound near mile post 87 in Franklin County. There were no injuries reported from that crash. This crash remains under investigation.
We were live at the scene and posted two videos links below