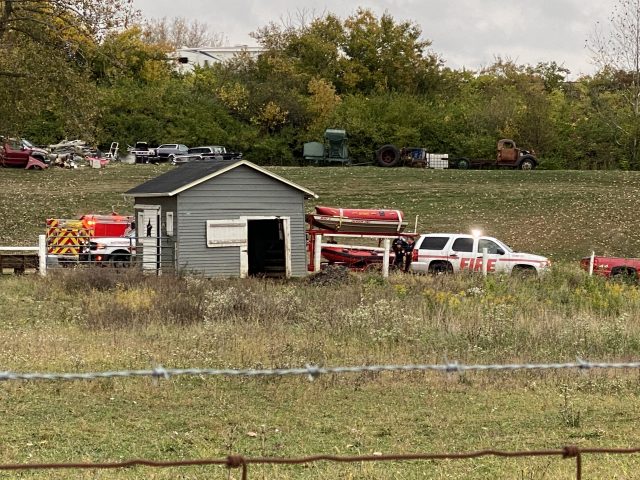 According to Pickaway County Sheriff, Robert B. Radcliff, his office is currently investigating a call for service involving a male possibly trapped underneath a forklift in a quarry. The incident occurred at 1520 Island Road, Circleville, Ohio at 1700 hours. Pickaway County dispatchers received the 9-1-1 call and immediately dispatched Fire, EMS and Deputies to the scene.
Cpl. Brooke Cano and Deputy Lance Canterbury arrived on scene within two minutes where it was determined that the equipment had entered the water and there was no sign of the victim. Once Fire and EMS arrived on scene divers were requested from other agencies.
At 1740 hours divers located the victim who was identified as 61-year-old Roy E. Dingus Jr. of Circleville, who was pronounced dead at the scene by Pickaway Township Fire and Pickaway County Coroner Dr. John Ellis. The incident remains under investigation by the Pickaway County Sheriff's Office and the Pickaway County Coroner.
The Sheriff and his office would like to thank the Pickaway Township Fire, Circleville Fire, Jackson Township Fire, Pleasant Township Fire, Harrison Township Fire, and Fairfield dive member Doug Hyland for their assistance at the scene.