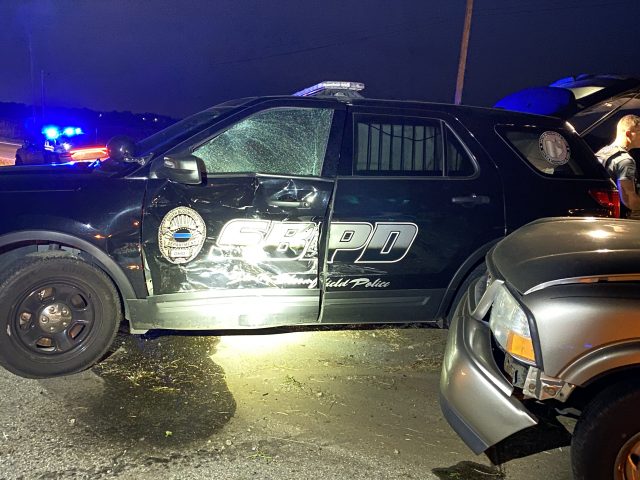 SOUTH BLOOMFIELD – A South Bloomfield Cruiser was damaged yesterday while a officer was operating it off US-23 just South of South Bloomfield yesterday.



The crash occurred around 6:45 pm just south of Bloomfield Hill road according to Ohio State Highway patrol who was investigating the crash. According to OSP The South Bloomfield cruiser was driving Northbound in the left lane of US-23 when he attempted to turn left into the crossover in the median that is used for police and fire personnel. The officer used his signal and when he braked according to witnesses the car following behind the marked cruiser braked also, but the silver truck who was traveling too closely had to avoid crashing into the vehicle in front of him by using the median. The silver truck was unable to stop and struck the turned cruiser in the crossover.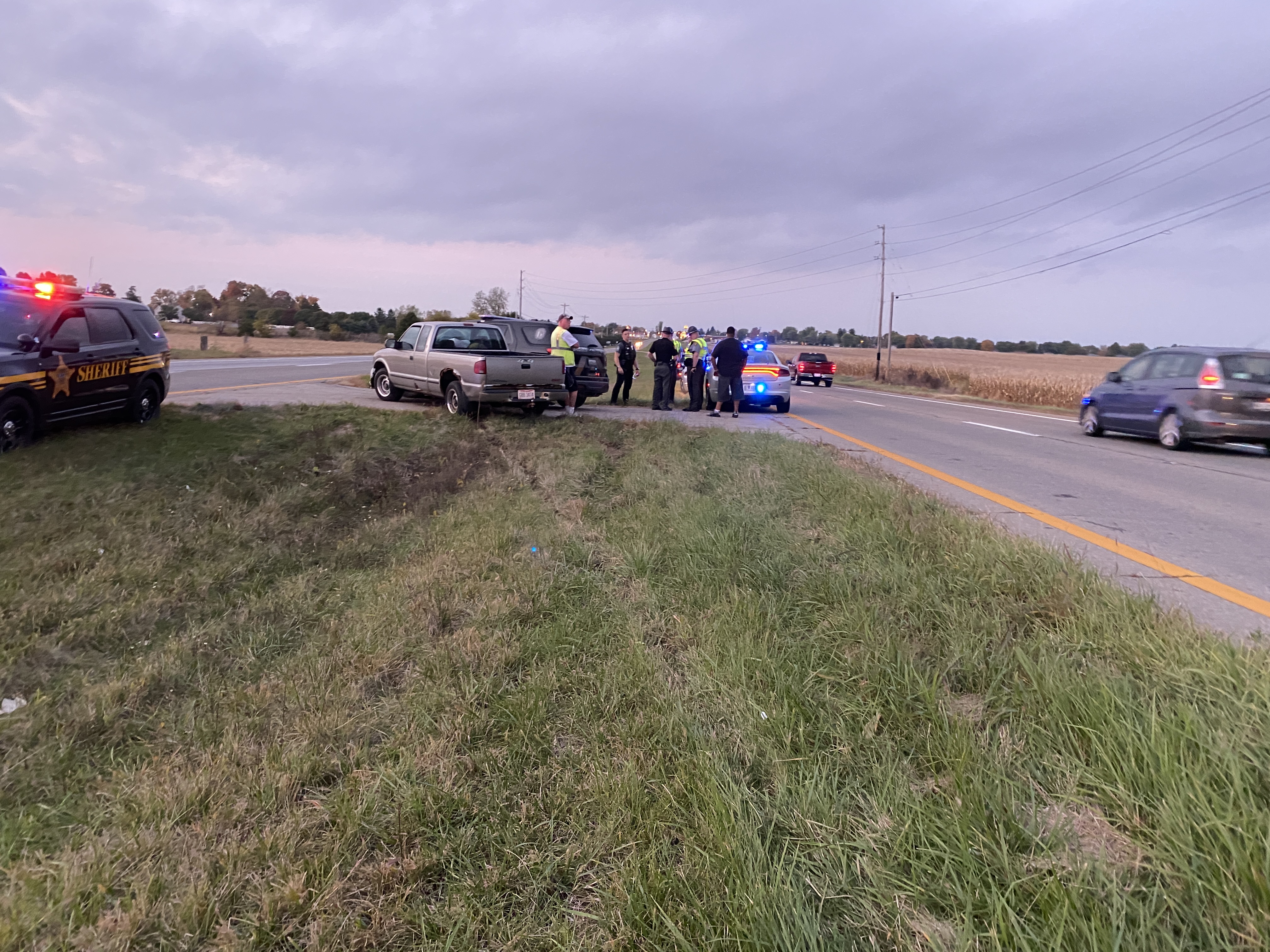 The cruiser suffered significant damages to the front drivers side door, all airbags deployed and the officer was unharmed. The driver of the silver pick up was also unharmed and both were released from the scene. OSP reported that both were wearing seatbelts. The driver of the silver Pickup was cited for the accident for not maintaining clear distance.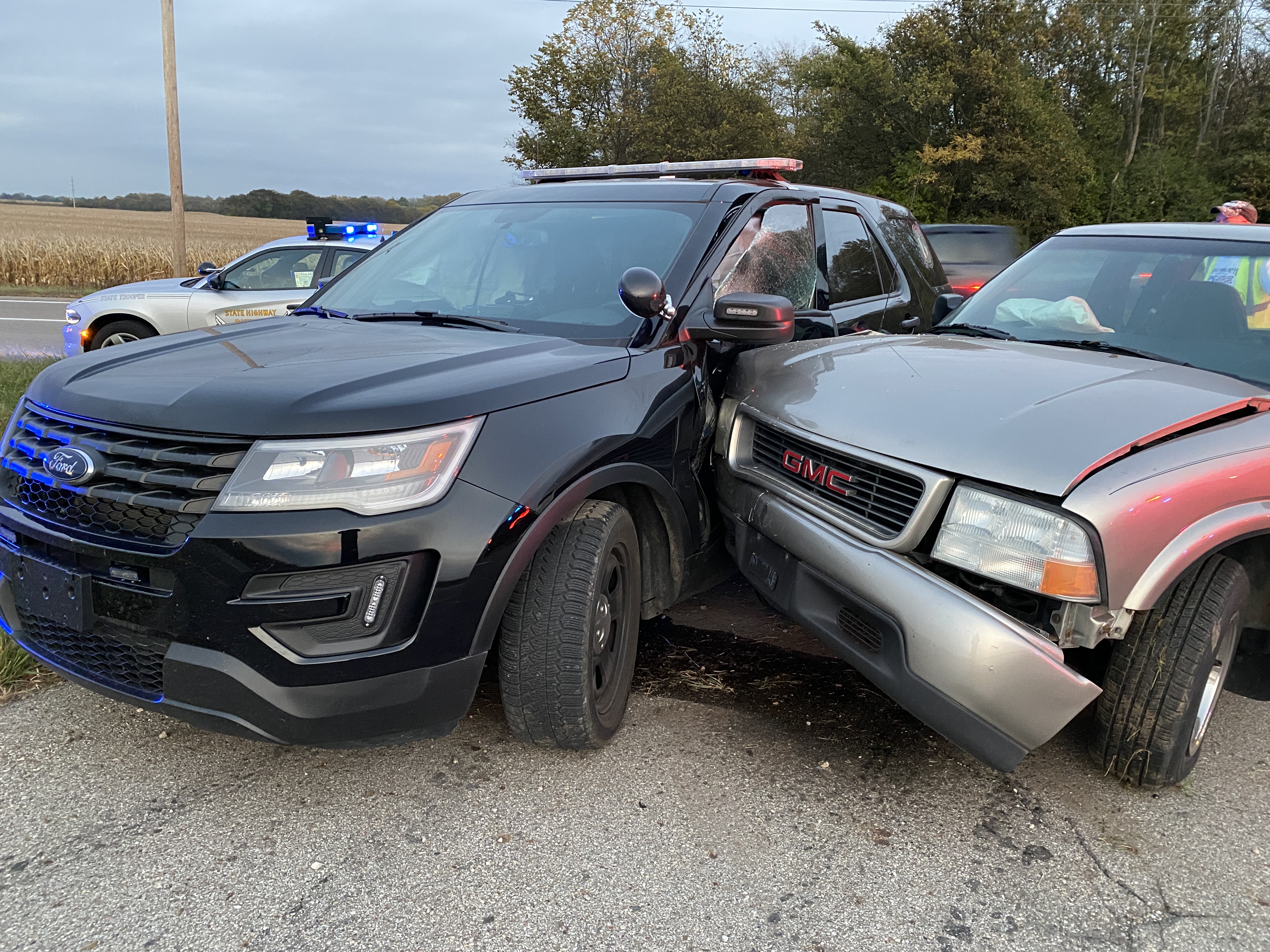 A jail employee from Ross county jail who witnessed the accident stopped immediately to make sure everyone was ok.