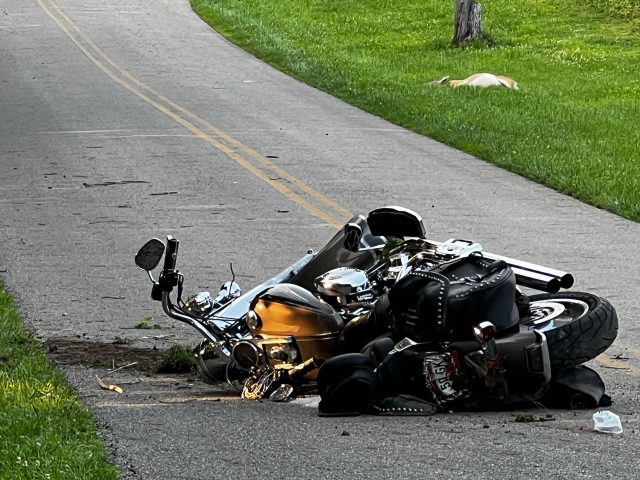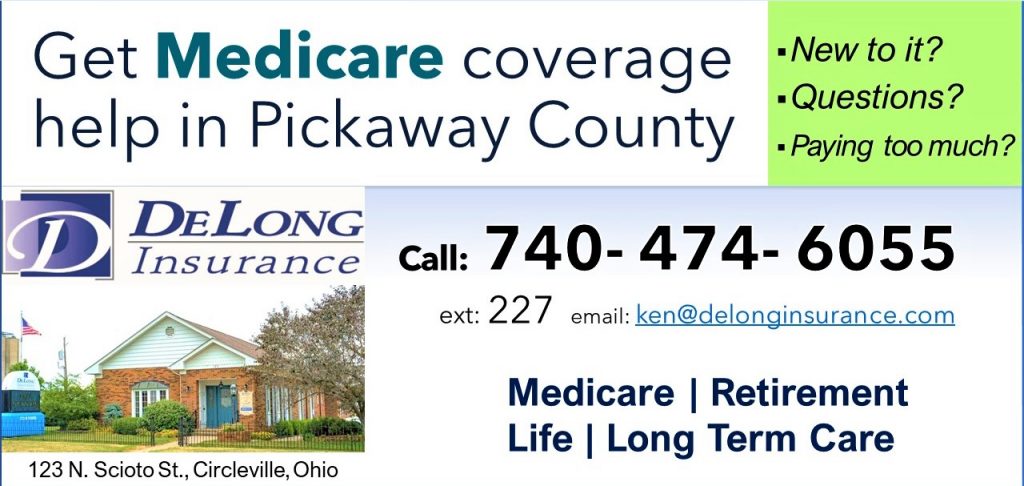 Pickaway County – Around 7 pm Pickaway County law enforcement and emergency squads were called to the scene of a single-vehicle motorcycle crash on Ett Noecker Road.
According to the Pickaway County Sheriff's Department on the scene, a motorcycle was driving Northbound on Ett Noecker road when a deer crossed into the driver's path colliding with the motorcycle. The driver was thrown to the ground and suffered serious injuries.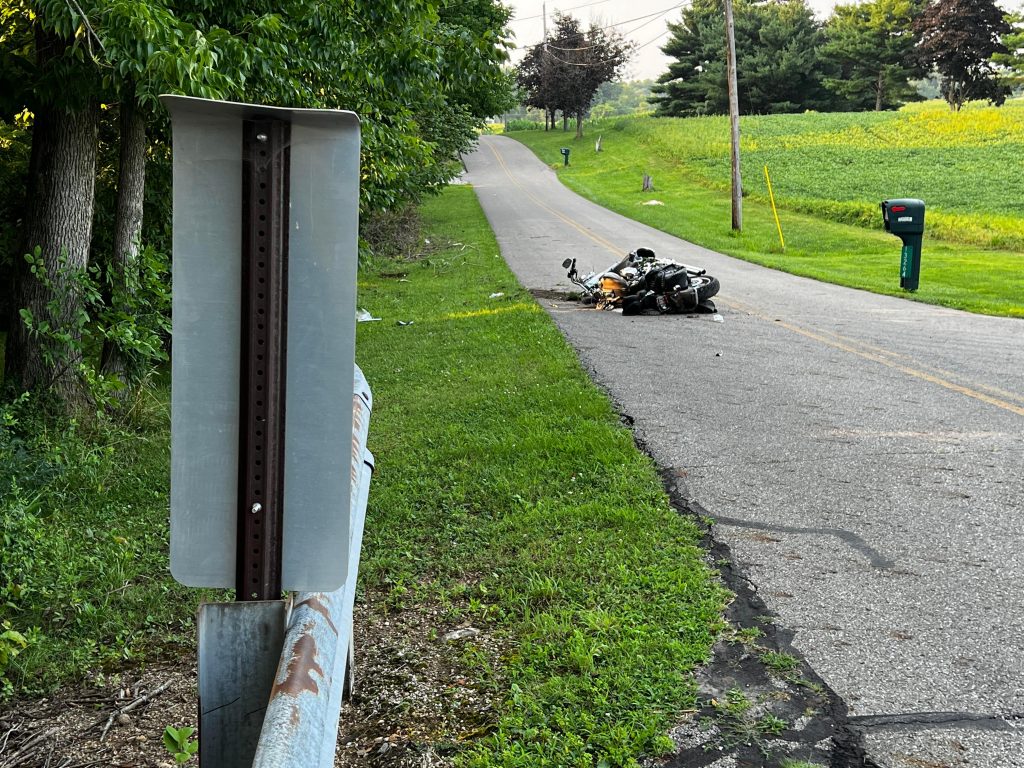 The single occupant on the bike was transferred to Grant medical center with head injuries.
Pickaway Sheriff reported that the man was not wearing a helmet at the time of the crash. The deer died at the scene.