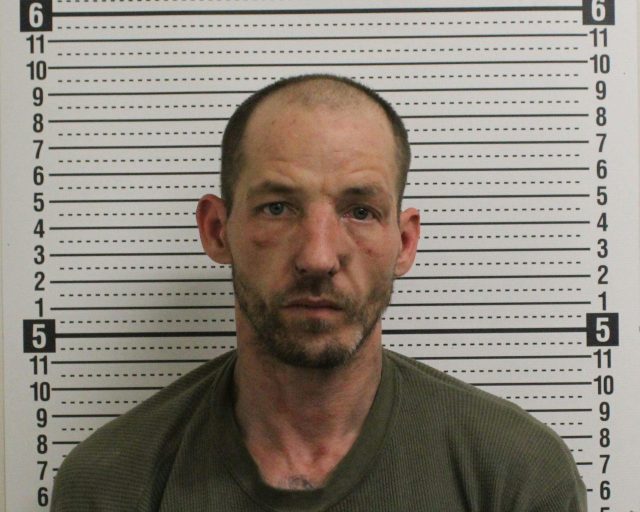 ROSS COUNTY – A man who has had a sordid past of vehicle theft was caught again with involvement with stolen cars.
According to OSP and Ross County Sheriff's office on April 26, 2023, Troopers and Deputies went to a home located at Trego Creek and Bethel Road in Chillicothe where Michael Bosstic was known to be staying. Bosstic was under investigation for a stolen vehicle that had been destroyed by fire recently in Massieville and had requested to speak with him. While on the property OSP reported that a 1992 Toyota 4 door was on the property matched the description of a stolen vehicle in Ross County. That vehicle was verified stolen by Deputies shortly afterward.
The trooper knocked on the door where he at first did not get a response, but he heard movement inside. Eventually, a female identified as Amanda Thornton answered the door. She stated to law enforcement that she was the only person at home, but shortly afterward law enforcement saw a man run from the home and gave chase. OSP trooper made an attempt to stop the man after several warnings to stop and used a taser but it failed and the man escaped custody. With a warrant now for his arrest it wouldn't be long before law enforcement found him.
On 4/29/23 OSP troopers attempted a traffic stop on Rozelle creek road in Chillicothe. During the stop, OSP called for backup from Ross County Sheriff, during that call the man identified as 37-year-old Micheal Bosstic fled on foot from troopers again. A chase was started and the man eluded law enforcement for some time until a report of a man inside a home came in. Bosstic was found shortly afterward in an attic space of a nearby residence and arrested.
Bosstic was charged with failure to comply, operating a motor vehicle with an invalid plate, burglary, obstruction, criminal mischief, and resisting arrest, and he was on parole. He was taken to Ross County jail where he will be held until court.