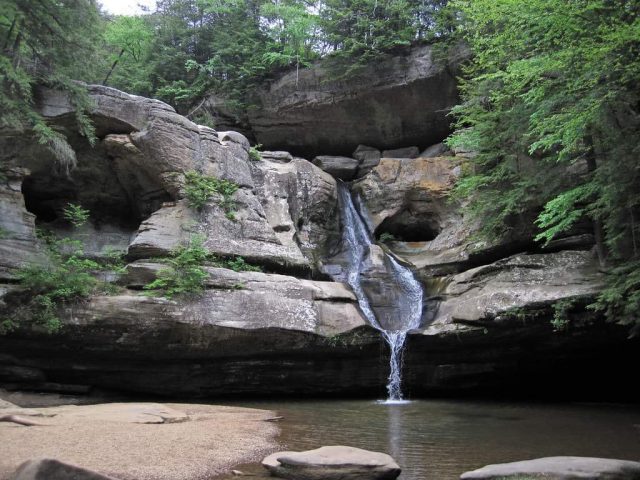 HOCKING HILLS – A man has been rescued from Conckles hollow a park of the Hocking Hills State Preserve.
Just after noon, on 2/12/22, a 911 call came into the Hocking sheriff's department of a man who had fallen into the cavern. When Hocking's first responders arrived on the scene they decided the safest way to get the man out of the 100-foot drop was a rope rescue.
According to the reports, the man fell 20 feet, and then slid another 40 feet, from a very icy trail. He was assisted back to the trail with a multi-agency rope rescue from ODNR, Laurelville Fire department, and Hocking EMS.
The man declined medical care after being rescued,
Conkles Hollow State Nature Preserve is a deep, cool gorge, which is only 100 feet wide in places and is considered by some to be the deepest in Ohio. The cliffs above the gorge are about 200 feet tall. It was located 24858 Big Pine Rd, Rockbridge, OH 43149