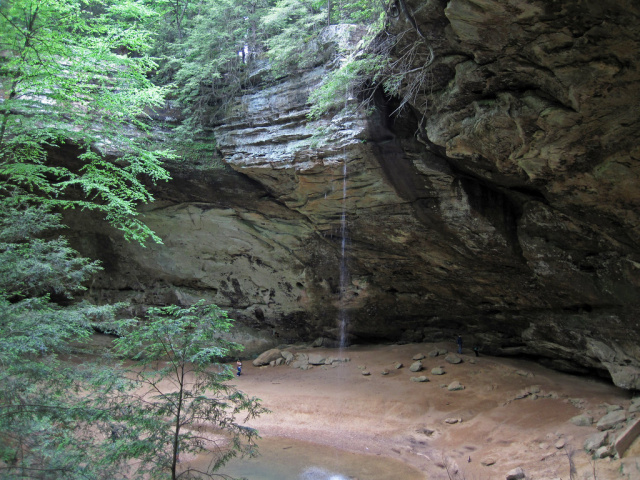 HOCKING – One has fallen into old mans cave at around 2 pm today on Saturday. In the area of the top of lower falls. (Upper Falls), according to ODNR the 22-year-old man fell from a overlook that was over 75 feet into the ravine. ODNR says the man was off trail and fell after losing his balance.
The man named Alexander Colson died later at hosptial of his injuries.
Emergency services have launched multiple emergency crews and a medical helicopter. Police have reported that the man is unconscious, but breathing. Police are having trouble getting to victim because the area is filled with people.
ODNR wants to remind people to stay on designated trails to guarantee safety. This is the fourth fall this year and second fatality as earlier this year a 55 year old man died after falling from Conkie's Hollow.